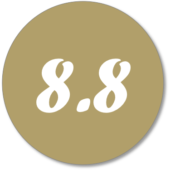 "

Gastgeberin einfach toll alles duper
"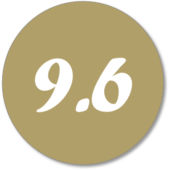 "

Everything's fine!Especially, the host, she was nice and gave me a lot of advice.
"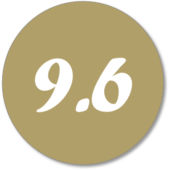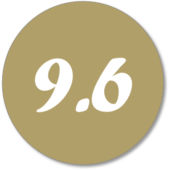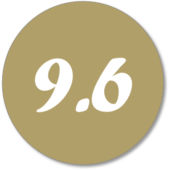 "
Very nice accomodation

I travelled to Bordeaux with my family and two kids of 6 and 8. We really enjoyed our stay at La Halte Montaigne. The room was very nice, very clean and spacious, perfect for a family. The owner is extremely kind and always available should you need suggestions for the trip. Breakfast is very good and rich. It is located close to the Central Station from where you can reach by bus any place in the city and the airport.
"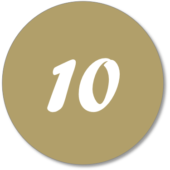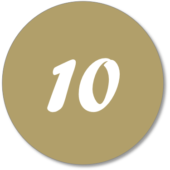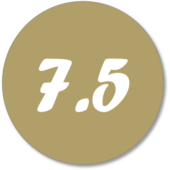 "
Welcome was warm and stay was very comfortable.
"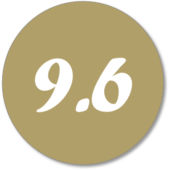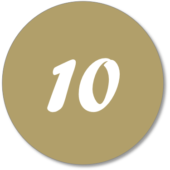 "
Superbe sejour

Accueil chaleureux: gentillesse,disponibilité,conseil sur la ville les visites et les resto de bordeaux .
"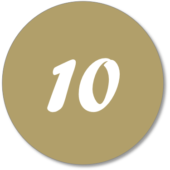 "
Lovely time in Bordeaux

We stayed 2 nights in late August. Our host, Isabelle, was welcoming, friendly and helpful – annotating a map for us of things to do and places to eat in the centre. About 12 mins on the tram to centre ville but walked back in about 35. Lovely house and room, air conditioning was very welcome, nice breakfast and a small kitchen for your use although we only used it to borrow wine glasses. A lovely experience, much of it down to our excellent host.
"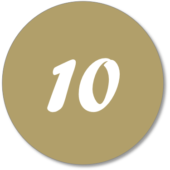 "

Sehr liebevolle und herzliche B&B, es gibt nur wenige Zimmer, persönliche Atmosphäre, Entfernung zum Zentrum ist gut (ca. 10 min mit der Strassenbahn), es gibt eine kleine Gemeinschaftsküche zum Tee-/Kaffeekochen, gute Tipps (Restaurant, Aktivitäten, usw) von Gastgeberin

Die Zimmern sind hellhörig und man hört die Straße in der Nacht, zum Glück gab es nicht viel Verkehrl
"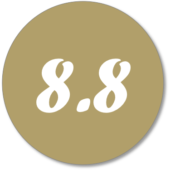 "

I was traveling with my boyfriend, and we loved the host, Isabella. She was such a lovely lady waited for our late check-in due to the late arrival. She was warm welcoming and gave us great info of where to see in Bordeaux. Breakfast was so yummy that I had more than I usually eat.
"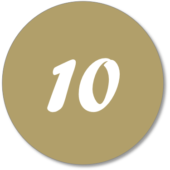 "

l'accueil la situation géographique La cours intérieure était magnifique

La chambre était près d'une rue très passante
"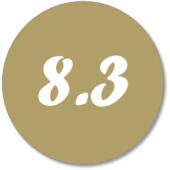 "

Very friendly and helpful host, great breakfast, clean, nice relaxation corner outside, good bed

We had a view to the street, it was a little noisy at some point.
"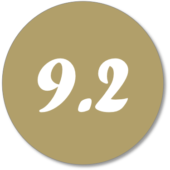 "
Great choice to stay for a short trip.

Breakfasts, and the host, Isabelle.

Creaky Floorboards but that's part and parcel of an old house.
"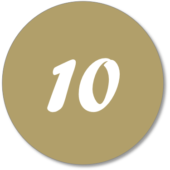 "

La habitación estaba fresca, la dueña nos ofreció 2botellas de agua y té o café si queríamos. El café y el zumo del desayuno son buenos.

Que tuviéramos que pagar parking a pesar de estar lejos del centro. La dueña nos ofreció su parking subterráneo por 10€, que salía más barato que dejándolo en la calle.
"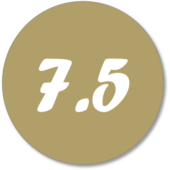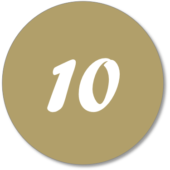 "
Superbe chambre d'hôte

Emplacement parfait près de la gare mais très calme. Très bon petit déjeuner.

RAS
"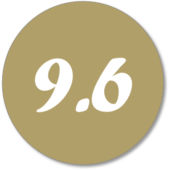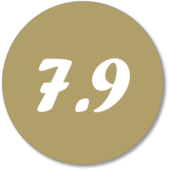 "
Close to railway, trams and buses

We chose to stay here because of the proximity to the railway Station, which is an easy 10 minutes level walk. Outside the station there is a tram stop and these are frequent only taking about 10 minutes to Place de la Bourse and from there all the major sites and restaurants are easy walking distance. The tram ticket machines we found to be impossible to use so bought a 24 hour ticket from the office inside the station. Most people seem not to buy tickets at all. The B&B is not in a very attractive part of Bordeaux, so we ate in the old town. Our room was clean, well air conditioned and spacious and the bed was comfortable. Isabelle is delightful and the breakfast generous with fresh fruit, yogurt, fresh baguettes and pastries.

The bathroom was adequate but the shower had low pressure and we found it difficult to regulate the temperature.
"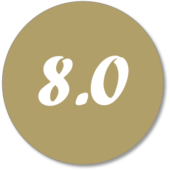 "
Dette var andre opphold på to år. Fortsatt topp!
"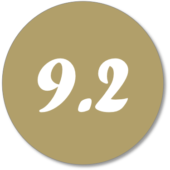 "
Fortsatt på topp

Bodde her for ett år siden. Kom tilbake nå med vennepar. Stedet har fått nytt vertskap, men det fungerer bra. De store fordeler her, er: kort vei til flybuss og jernbane (for utflukter), velsmakende frokost, og fine rom. At gulvbordene knirker er sjarmerende.

Ingenting
"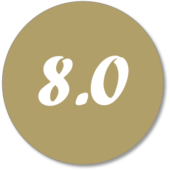 "
Nous reviendrons volontiers à l'occasion d'un prochain séjour sur Bordeaux.

Situation très intéressante proche de tous les moyens de transport, accueil très agréable, bon petit déjeuner et chambre d'hôtes très bien conçue : Beaucoup de prises de courant, place dans le placard et chambre très confortable.
"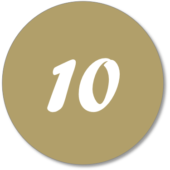 "
Séjour très agréable

Havre de sérénité dans cette belle ville de Bordeaux. Une hôte attentionnée et d'une grande gentillesse, très à l'écoute et dans l'échange.
"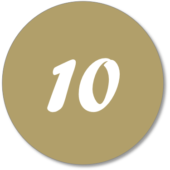 "

Sehr nette und freundliche Betreuung. Wunderbares Frühstück
"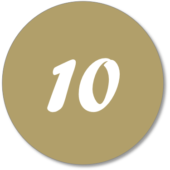 "
Delusa

La parte ristorazione era piacevolmente arredata e ha una grande vetrata che da su un giardino esterno. La proprietaria è una persona molto gentile e disponibile.

La stanza era molto piccola, diversa da quella che avevo visto. 50 cm intorno al letto, non si apriva neanche tutta la porta del bagno. Arredamento marrone che la rendeva ancora più piccola e buia. Molto stupita di aver rilevato che sulla porta era indicato un prezzo diverso da quello che avevo pagato. Ho pagato 90€ a notte e sono stata 2 notti. Sulla porta diceva €70 a notte se si alloggiava X più di un giorno. Quindi ho pagato €40 in più. Vorrei spiegazioni da Booking Com che fa da garante sia X il cliente che X la proprietà..Grazie dalla vs risposta. Ovviamente ho fotografato sia il foglio con i prezzi che il nome della camera.
"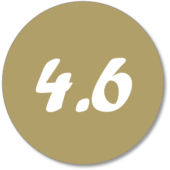 "

Frokosten var deilig, og vi kunne velge om vi vil spise ute eller inne. Rom var stor og veldig komfortable. Uteplass var hyggelig.

Var ikke lett å finne når man kjører bil.
"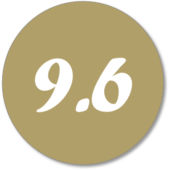 "
On se sent comme à la maison

Situé à proximité de la gare de Bordeaux. Nous avons aimé les échanges avec la propriétaire, les chambres modernes avec le charme de l'ancien et le cachet de la bâtisse. Le lit était confortable.

Rien, je recommande cet hébergement.
"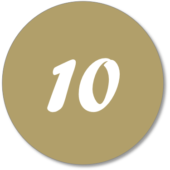 "

The owner was extremely helpful and friendly. We had a great time in Bordeaux largely thanks to her recommendations. The place was also quiet and comfortable. Breakfast was provided and we met some lovely folks over the communal table.

The mounting of the shower head was in need of repair. Also it is about a thirty minute walk from the centre of town, if that is an issue. There are buses, taxis and trams though so no problem there.
"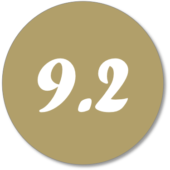 "

Isabelle was so helpful, property excellent!
"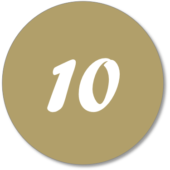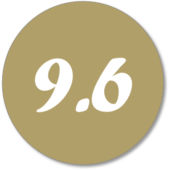 "
A hidden gem right next to the train station.

This was the most pleasant surprise of our entire vacation. La Halte Montaigne is the most lovely B'n'B I ever visited. We where meet by our lovely host, Isabelle, that really can tell you everything that is important to know about Bordeaux. The garden is lovely and the common areas are very clean and well maintained. The room at La Halte Montaigne is beautiful and larger then advertised. We had a family room for 4 and it was perfect. Spotless, nice beds, a couple bottles of water and a lovely bathroom with shower was all we needed. If I could I'd give La Halte Montaigne six stars and the lovely host Isabelle seven. I recommend La Halte Montaigne to everyone that visits Bordeaux.
"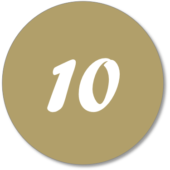 "

Fantastic B'n'B iN Bordeaux. The host, Isabelle is the sweetest host I've ever meet. The rooms are spacious, clean and comfortable? The breakfast is wonderful in the backyard. If I could give 11 to anyone I'd give it to La Halte Montaigne.
"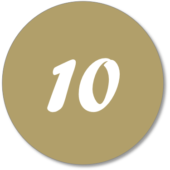 "

Nette Gastgeberin, gutes Frühstück, alles wie es sein sollte. Konnten unsere Fahrräder problemlos abstellen sowie das Gepäck bis zu unserer Abreise zwischenlagern.

Es ist zu beachten, dass das Haus hellhörig ist, was uns aber nicht gestört hat.
"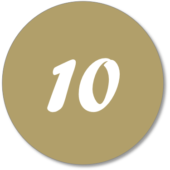 "
Alles prima, echt een aanrader.

Vriendelijke gastvrouw, gemoedelijk onthaal, fijne kamer, heerlijk ontbijt, gezellige tuin, leuke weetjes verteld door de gastvrouw, heel fijne B&B.
"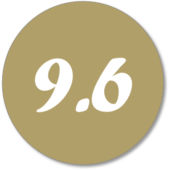 "

Isabelle, the host, was very helpful in providing advice on what to do. The breaksfat was delicious with bread, croissants and pain au chocolat directly from the local bakery. The room and the whole structure are very well renovated keeping a lot of charme.
"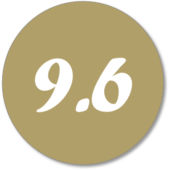 "

la amabilidad de la propietaria , nos guio y ayudo en todo fantastico cerca de transporte publico facil aparcamiento

habitacion algo pequeña
"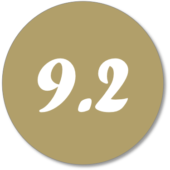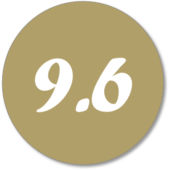 "
Havre de paix

La maison est très belle , charmante et cosy à la décoration vintage et soignée Bel espace extérieur et rue très calme à deux pas de la gare Hôtesse accueillante et souriante Chambres spacieuses et literie d'excellente qualité Très bon petit déjeuner

Rien
"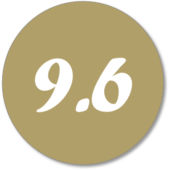 "
A hidden gem

Everything! But mostly the welcome of our host. She is what makes a stay so good. Trouble is we don't really want too many to know.

There is absolutely nothing to dislike!
"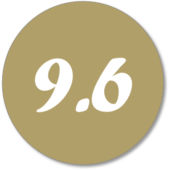 "

Rien.

Chambre donnant sur une rue très passante
"
"
Accueil merveilleux à Bordeaux

L'accueil d'Isabelle était excellent, on s'est immédiatement senti comme chez soi. Elle nous a apporté plein de bons conseils pour visiter Bordeaux. Le petit-déjeuner est parfait, fruits frais, pains, viennoiseries. La chambre pour 4 est assez spacieuse. On se trouve à 5 minutes à pieds de la gare Saint-Jean, pour prendre le tram. L'établissement se trouve dans un quartier très calme et reposant.

La salle de bain de notre chambre est un peu exigüe : wc, douche, lavabo dans 4 m2. Sinon, rien d'autre…
"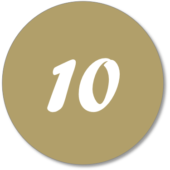 "
Amabilidad y buen desayuno

Isabelle su propietaria, hizo todo lo posible por entendernos en español y por facilitarnos la estancia con sus explicaciones sobre la ciudad, incluso gestionó una plaza de aparcamiento en un hotel cercano al tener las suyas ocupadas. Muy rico y completo el desayuno

Su ubicación, aunque hay transporte público cercano.
"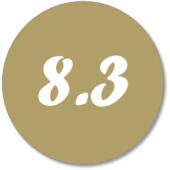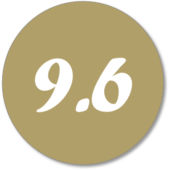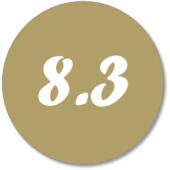 "

Chambre impeccable ! Délicieux petit déjeuner. Accueil charmant plein de bienveillance et d'attention.
"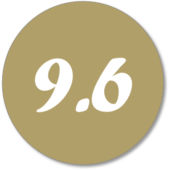 "
Une adresse à conserver !

Étant de passage pour un concert et pour ma première visite à bordeaux j'ai pu constater que les commentaires très positifs étaient largement justifiés! Excellent accueil de l'hôte Isabelle, très chaleureuse, sympathique, à l'écoute et aux petits soins qui vous fait tout de suite vous sentir comme à la maison. Conseils à l'arrivée et plans pour visiter Bordeaux. Prestations excellentes. Propreté irréprochable dans les parties communes comme dans la chambre et les sanitaires. Chambre spacieuse , literie très confortable. Très bon petit déjeuner. Petits plus, cuisine commune et jardin vraiment charmant pour profiter du beau temps. Le tout à deux pas de la Gare Saint Jean. Excellent rapport qualité prix. Le point négatif ? Aucun pour ma part! Je recommande les yeux fermés pour un séjour plus qu'agréable à bordeaux!

Rien du tout, c'était parfait.
"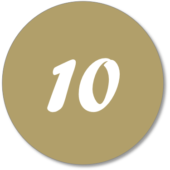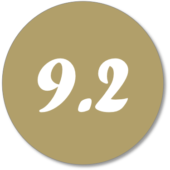 "

Un formidable accueil de la propriétaire des lieux, un cadre très agréable et un petit déjeuner succulent Merci !
"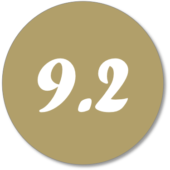 "

The location is perfect, it's very near train station. The room is huge and clean. The bed is comfortable like home. The host is very friendly and very kind.

The floor sounds a little noisy, I woke up by neighbours footsteps every morning.
"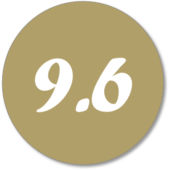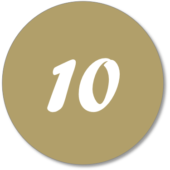 "

Great location. Hostess Isabelle was very welcoming and helped us with many things. Rooms lovely.
"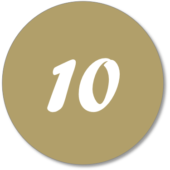 "
This B&B is a great place to stay

The B&B is located a five-minute walk from the train station and a tram stop (the tram gets you to all the areas you would want to visit). It is nicely furnished with comfortable sitting and eating areas and a nice outside area if one wants to hang. Isabel, the owner is very friendly and helpful. The room was very comfortable and roomy and the bed was also very comfortable. Breakfast was an excellent French continental meal, with baguettes, croissants, pain au chocolate, fruit, yogurt, butter, jam, and carafes of fresh squeezed orange juice (the way to my breakfast heart).
"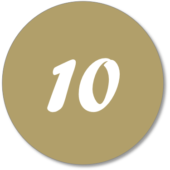 "

Accueil très chaleureux et attentionné, grandes chambres, Wifi fonctionnant bien, et surtout petit-déjeuner copieux et délicieux. Malgré mon arrivée tardive, j'ai pu manger le soir sur place ce qui m'a évité de chercher des restaurants sous la pluie battante.
"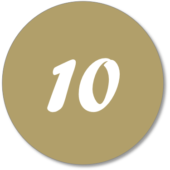 "
A most enjoyable time in Bordeaux.

Isabella welcomed us warmly & couldn't do enough to help us. We are going back for another night.
"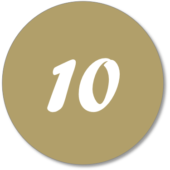 "

La sympathie et la disponibilité de la gérante. L'emplacement, proche de la gare et surtout le cadre et le calme
"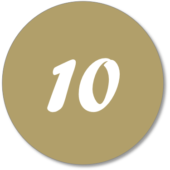 "

Accueil Chaleureux, situation géographique, les petits déjeuners,
"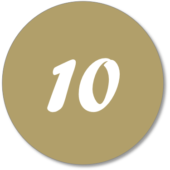 "

Vriendelijke ontvangst, goed ontbijt, mooie kamer met airco, goede wifi.
"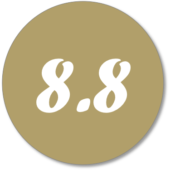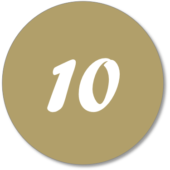 "
Excellent séjour

L'accueil était excellent. Le petit déjeuner etait copieux et délicieux . Une mini cuisinette est mise à la disposition des clients .
"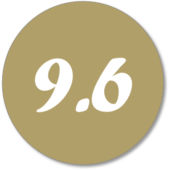 "
Excellent!!!

Tout !!!!
"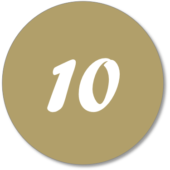 "
Deze B&B is ruim en smaakvol ingericht en praktisch voor een meerdaags bezoek aan Bordeaux.

Superior kamer "Margaux" was ruim ( kan voor 3), zithoek en kasten, doucheruimte met toilet, airco op vraag. Was ook rustig, kant van kleine tuin. Er is maar 1 verdieping, gemakkelijke trap. De tuin was bijzonder gezellig ingericht en je kon er echt uitrusten in de lommer van parasols. Het huis is trouwens overal smaakvol ingericht. Wat ook zeer praktisch was, is dat er een kleine keuken ter beschikking was met 1 kookplaat, micro-golf, ijskast en waterkoker en Nespresso-apparaat. Je kan en mag eten aan de grote tafel. Het huis is op 5 minuten wandelen van de gare st-Jean ( alle openbaar vervoer) en dus praktisch gelegen. Bij het ontbijt was er vers fruitsap en een portie verse fruitsla, verder alleen zoete toespijs.

Bij de het reserveren hadden we een parkeerplaats besteld ( 10 €/dag) en toen we aankwamen werd ons gemeld dat er een fout was gebeurd en dat er geen P. was. We konden wel in de straat parkeren ( 15 € voor 4 uur). Alleen is ook de verplichting om telkens om de 4 uur een ticket te kopen wat vervelend als je de stad in bent. Gelukkig wou de hospita dat voor ons doen.
"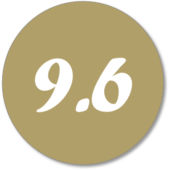 "

A lovely guesthouse close to the train station. The owner Isabel was very helpful and caring. We were able to leave luggage there during our bike trip and Isabel gave a good recommendation for bike rentals.

The room was facing the street, and although the street was not that busy, we still heard the traffic.
"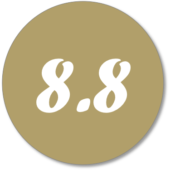 "

Isabelle the hostess is lovely and very helpful. There was access to coffee, tea, biscuits, chilled water 24 hours a day. Very clean rooms and common areas, air conditioning was a godsend.

Would have been nice to have something warm with breakfast, like an egg, or some cheese and meats.
"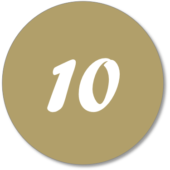 "
Un havre de paix ; étape idéale pour visiter Bordeaux

Vous serez excellemment reçu et le logement est non seulement charmant mais également très bien placé pour découvrir Bordeaux: proximité de la gare si vous arrivez par le train, et proximité du tram qui dessert largement tous les coins de la ville. chambre très calme, spacieuse, équipement top, que du bonheur. Petit déj excellent. Sans hésitation

Rien
"
"

Very nice owner, nice house, comfortable and clean room, small yard with plants, good continental breakfast

Our room was noisy because of the traffic
"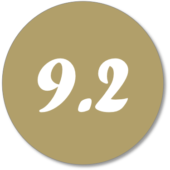 "
great host

great host, spacious room
"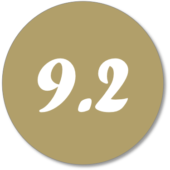 "

Less than 5 minutes walk from station in quiet street. Excellent host who could not have been more friendly or helpful. Lovely room and good breakfast. My wife needs to eat gluten free and she was well catered for.

Nothing
"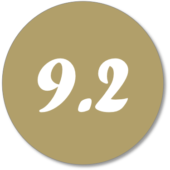 "
Tres bon hôtel de charme

Petit déjeuner royal frais jus d'orange fait maison. Hôtesse aimable accueillante grande chambre calme bien équipée super literie je recommande
"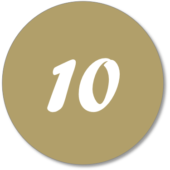 "

L'accueil très chaleureux d'Isabelle, la propriétaire des lieux. Le petit déjeuner.

Le manque d'isolation acoustique, tant de l'intérieur que de l'extérieur .
"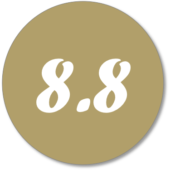 "
Excellent location and service.

The owner of the property was friendly and helpful. She helped us to organise a day out in Bordeaux. The breakfast was delicious. The room was large and the standards were high. Location was wellappointed for train and tram transfers. The room was quiet and we had an excellent night's sleep. I would recommend this hotel to anyone considering a trip to Bordeaux.
"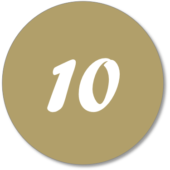 "

Lovely host
"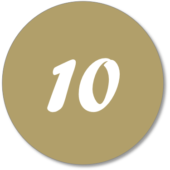 "
Prima.

Rustig, klein en bescheiden ogend hotel op loopafstand van hoofdstation, maar in een rustig straatje. Een binnentuin om in de zon te zitten. Vriendelijke en behulpzame eigenaresse. De binnenstad is te ver weg om te lopen, maar we kregen kaartjes voor de tram die een vorige gast nog over had gehad.

Geen tegenvallers.
"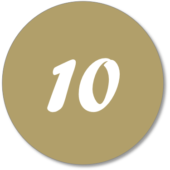 "

La disponibilità e la estrema cortesia della proprietaria.

Servizi igienici non comodi nell' utilizzo.
"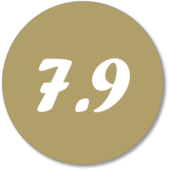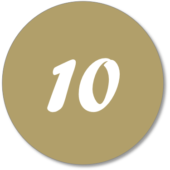 "

we arrived at 1:00 a.m because we had a delay in our flight Isabelle waited for us even it was very late she recived us very warmly breakfast was very good fresh and tasty the room very clean and comfortable
"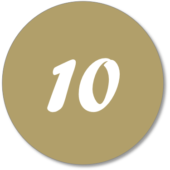 "
Bordeaux is definitely a bucket list visit, great food, great people, great sightseeing


La Halte Montaigne is the most charming place to stay at. The room is very clean and nicely decorated. The french breakfast was delicious. Isabelle is the most hospitable and service minded hostess. We would love to come back!

The parking is very very expensive within Bordeaux. Book car park thru Isabelle well in advance, and you can get a cheaper alternative. Book visits to vineyards also 2-3 weeks in a advance to be sure to get in, in peak season this may not be enough
"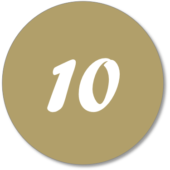 "
Charmant !!

Première venue pour moi à Bordeaux quel plaisir d'avoir fait quelques recherches pour trouver un bel endroit à proximité de la gare 5 min à pied à peine de la gare et de restaurants et commerces. Rue calme et paisible, maison bordelaise magnifique avec une cour ombragée et très bien aménagée. L'accueil de Isabelle et Nouria est à l'image de cette maison accueillante, calme et discrète. La chambre est spacieuse parfaitement aménagé et décoré. Le petit déjeuner est juste un régal (viennoiserie et pain frais, confiture aux figures, yaourt, jus d'orange pressé). Ne changez rien c'est parfait bien loin des hôtels aseptisés sans aucun charme. A ma prochaine visite à Bordeaux c'est là haut que je retournerais sans hésitation.
"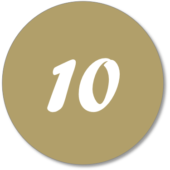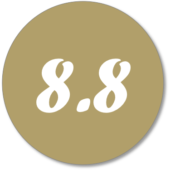 "

Très bien placé par rapport a la gare. Parfait et accueil très sympathique
"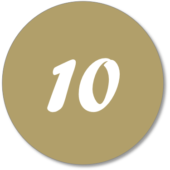 "

A beautiful house with a charming host. The breakfast was delicious.

Our room was very small and cramped with very little room for our luggage.
"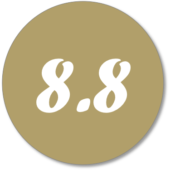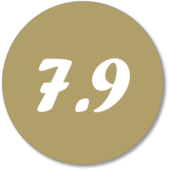 "
Agréable nuit passée chez Isabelle.

Le petit déjeuner était parfait, il y a beaucoup de choix, en plus les clients disposent d'un réfrigérateur et d'une tisanerie. Isabelle est une personne extraordinaire, sans chichis on se sent vite à l'aise avec elle et elle peut nous aiguiller sur nos trajets. L'Etablissement a conservé un certain cachet et les chambres sont très fonctionnelles et décorées avec goût. Le petit plus : la cour arborée pour se détendre.

Rien
"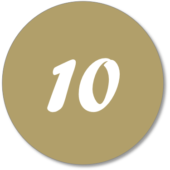 "
Excelente B&B

Lo que más me gustó es la limpieza y hospitalidad que brinda Isabel. Y la casa es muy bonita y huele muy bien.

Todo me gustó
"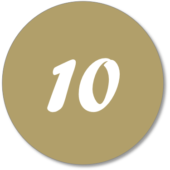 "
Lugar aconchegando parecido com nossa própria casa. Atendimento de primeira.

A proprietária Isabele é super solicita e atenciosa. Uma simpatia de pessoa.
"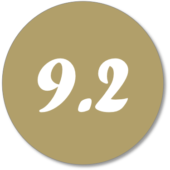 "

heel hartelijke en behulpzame eigenaar.

ontbijt mag iets uitgebreider
"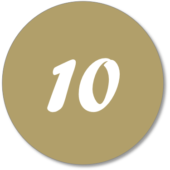 "
Excellent base in Bordeaux.

Excellent quiet location. Convenient to Gare St Jean and other transport hubs; direct 10 min tram ride in to city; direct 30 bus ride to airport. Hire car drop off and pick up at the station. Lovely little restaurants close by. The little Japanese restaurant was great. Fabulous host, Isabelle greeted us with cool drinks and biscuits after we arrived on a hot day. We sat in the cool courtyard garden! Breakfast the next morning was fresh , plentiful and beautifully served. (Fresh orange juice, buttery croissants, a selection of jams, fruit salad and coffee or tea. Our room was large, clean, and comfortable. Very contemporary decor. Fabulous. Would highly recommend!
"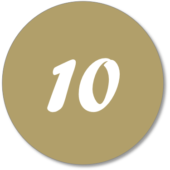 "
Excellent place to enjoy Bordesux.

Isabelle was an excellent hostess. She helped make my stay very enjoyable. She recommended walks, restaurants, transport options. I will return.
"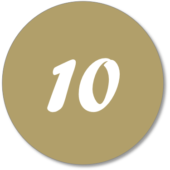 "
Small and friendly, close to the station.

Isobel was extremely helpful and welcoming.
"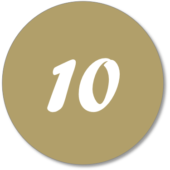 "
Excellent stay in a very impressive B & B and a lovely break in Bordeaux

the accommodation is superb and situated very close to the main train station.Isabel is the perfect host with plenty of recommendations of what to do and the best way to do it.The breakfast is especially good with freshly squeezed orange juice every morning.
"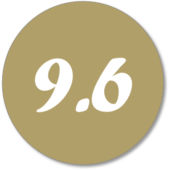 "

Das Frühstück wurde richtig gut angeboten. Frischer Obstsalat und frisch gepresster Orangensaft sind nur einige wenige sehr positive Punkte hierzu. Die absolute Freundlichkeit und Herzlichkeit der Besitzerin war nicht zu überbieten! Ich kann nur sagen, absolut top!!!!

Aus meiner Sicht gab es keinerlei negative Dinge!
"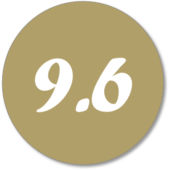 "
Super clean, friendly and fun.

Isabelle is such a wonderful host- friendly, informative and very helpful. Many thanks to her her making our stay extremely enjoyable and good fun.
"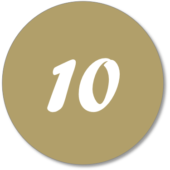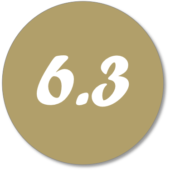 "

Pretty and very traditional French, well kept, nice and tidy, great breakfast. We made feel very welcome there. I'd definitely go back.
"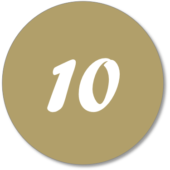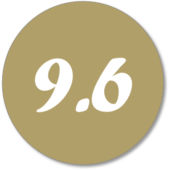 "

Superb location if travelling by train (5 min by foot from train station). Walkable distance to the city center (and there are also trams available). Lovely residential area. Beautiful and cozy house. Big and clean room. Friendly host. Good breakfast. Certainly recommended!

No lift (it may be critical for someone) but the hosts are always ready to help with luggage. No towels change.
"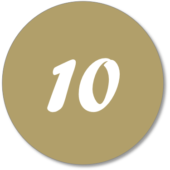 "

accueil chaleureux ;
"