"
Exceptionnel


L'endroit est magnifique, Isabelle est très gentille et accueillante. Quand je fais des déplacements professionnels, j'aime séjourner dans des endroits comme ça très mignons et très chaleureux.
"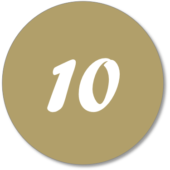 "
ESTANCIA PERFECTA


Nos encantó el hotel , la anfitriona es encantadora y te sientes como en casa. Se los retrasó el vuelo y nos estuvo esperando hasta muy tarde con una sonrisa. Desayuno excelente y ubicación perfecta ya que estas mas alejado del centro y es zona muy tranquila. La estacion esta a 5 minutos andando.. sin duda repetiría.

Nada
"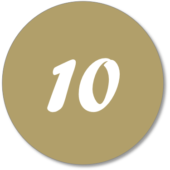 "
parfait 👍


Accueillante,Sympathique,serviable et arrangeante tres bon séjour 👍 Merci
"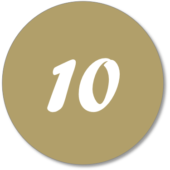 "

Maison d'hôte charmante, jolie et propre. Puisqu'il y avait de la place ce jour-là, nous avons pu jouir d'une chambre supérieure à celle que nous avons réservé. Nous avons apprécié les conseils et conversations avec la propriétaire.
"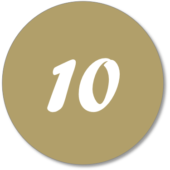 "
Friendly host, comfortable rooms and delicious breakfast


The room was nice, clean and comfortable in a beautiful old building. The host was super friendly and provided helpful tips (how to get around, what to do etc.). The breakfast was delicious. The bed & breakfast is close to the train station as well as to tram and bus lines for a short ride to the city center,
"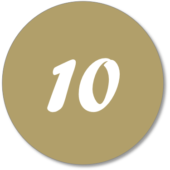 "
Excellent


L'accueil de l'hotesse

Les planchers qui grincent!
"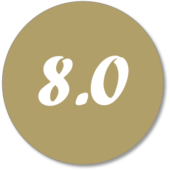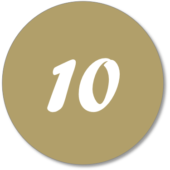 "
Chambre d'hôtes raffinée et calme près de la gare et des tramways


Une hôtesse sympathique et de bons conseils. Petit déjeuner copieux et varié. Idéal pour visiter Bordeaux sans voiture. Chambre confortable et bien décorée comme l'ensemble de la maison. Frigo, thé, café à disposition.
"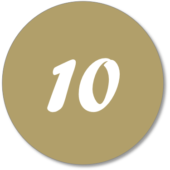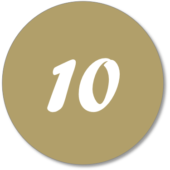 "
Très bonne adresse


Belle demeure avec un vraie âme, joliment décorée. La chambre était très propre et confortable. L'accueil très chaleureux. Très bon petit-déjeuner également. Merci beaucoup de nous avoir accueilli en avance !

Rien
"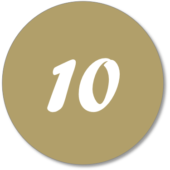 "
Merveilleux


L'accueil de l'hotesse était irréprochable. La maison pleine de charme et confortable. La chambre avait de beaux volumes et la literie impeccable. Propreté impeccable. Petits déjeuners succulents.

Le bruit du parquet : on entend les pas des voisins d'à côté sinon la rue était très calme.
"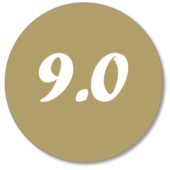 "

Maison et propriétaire très sympatique
"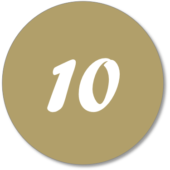 "

Lovely owner and charming place to stay. Very close to the train station.
"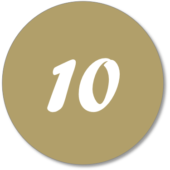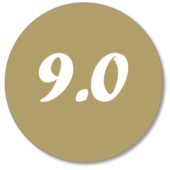 "
Un buen motivo para volver a Bordeuux


Habitaciones amplias cómodas, y baño también. Limpieza. Desayuno muy cuidado y trato exquisito por parte de la dueña Isabelle. Tambien encantadora Nuria su preciosa perra
"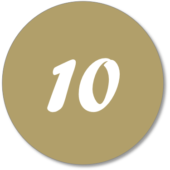 "
Super


j'ai trouvé l'appartement très sympathique. le petit déjeuné préparé avec gentillesse !!

tout était bien
"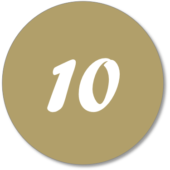 "
Volvería sin dudarlo


La calidez y atención de Isabelle, nos servía un desayuno espléndido. Muy interesantes las charlas con ella(aproveché a practicar mi francés). La proximidad con la estación de tren resultó ideal ya que llegábamos y nos íbamos por este medio. Nos movimos en tranvía sacando el ticket por todo el día. Sin duda para recomendar.
"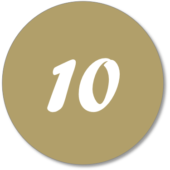 "

Isabelle m'a accueillie chaleureusement malgré mon arrivée tardive à cause d'un retard de train. La chambre était très spacieuse et la loterie confortable. Excellent emplacement près de la gare tout en étant au calme. Petit-déjeuner excellent, échanges très agréables avec Isabelle.
"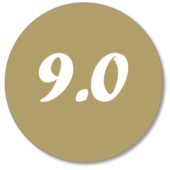 "
À recommander absolument !


Maison d'hôtes très bien située, à 2 pas de la gare. Hôtesse très attentionnée, accueil parfait, petit déjeuner excellent, lieu très confortable et reposant.

Rien.
"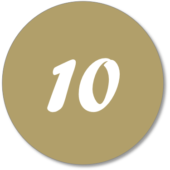 "
A renouveler sans problème


l'hôte est très accueillant, elle vous attendant même après 20h. très à l'écoute et très sympathique. l'été cela doit être encore plus sympa
"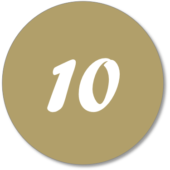 "
bien


l'accueil

la promo mite avec la route pour notre chambre
"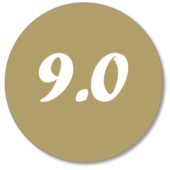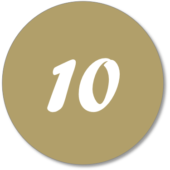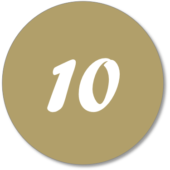 "

Perfect location a few minutes walk from the train station and the bus to the airport. Extremely friendly and helpful host, very clean rooms, generous breakfast, there is a little space available for guest to make tea, the house is a nice town house Bordeaux style, all in all a very pleasant stay.

Nothing.
"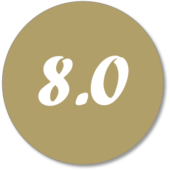 "
Charmant et agréable


Bonne expérience dans l'ensemble , accueil très chaleureux, chambre cosy, propreté au RDV et petit déjeuner copieux. Agréable séjour

Nous avions une des chambres du bas , le seul bémol ce serait la proximité avec la route qui communique avec la chambre , attention à celui qui a le sommeil léger.
"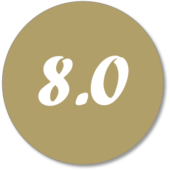 "

The owner Isabelle, is lovely and warm, the property is very convenient to St Jean Gare which has a wide choice of restaurants within minutes and of course trains, buses and trams covering all of Bordeaux. The breakfast was very good with fresh croissants, pain à chocolat, fresh bread, 3 jams, tea or coffee, fresh fruit, yogurt, cheese…very generous and the outlook was a pretty courtyard. Our room was a good size with individual heating / air conditioning control, The bed was comfortable with cosy linen. I'm a tall lad and the 1m x 1m shower was great, the toilet is modest in size, but perfectly adequate.
"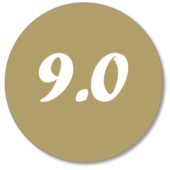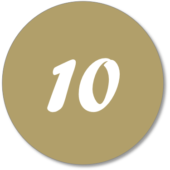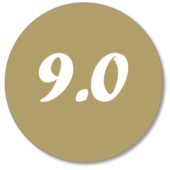 "
excellent


l'accueil aimable malgré mes changements d'horaires….
"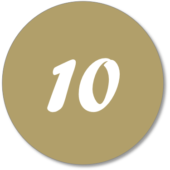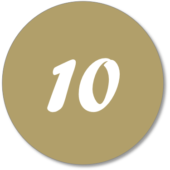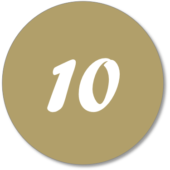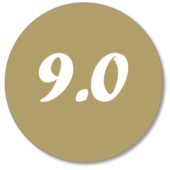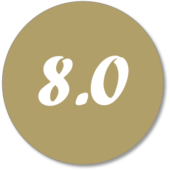 "

Merci à notre hôte, très disponible et d'une grande gentillesse. Petit déjeuner copieux, chambre très propre.
"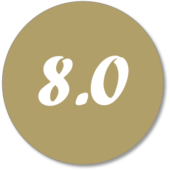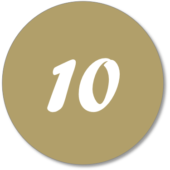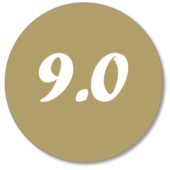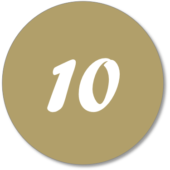 "

Isabelle was a charming hostess and extremely helpful. The location, a few minutes walk from the station, suited us perfectly. She happily let us drop our bags off and leave them there the next day before our return home. Breakfast was of a very high quality including delicious home made jam. It made our Christmas shopping trip a real success.

Nothing
"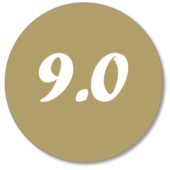 "
perfect place to stay for a weekend break


internet

hospitality, location, good facilities
"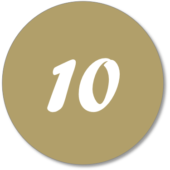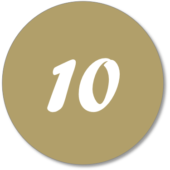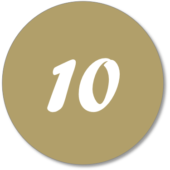 "

Très bonne expérience, très gentille et attentionné envers ses hôtes. Le petit déjeuner est très bon. Les lits sont confortables.

La chambre étant juste à côté de la route il y a pas mal de nuisances
"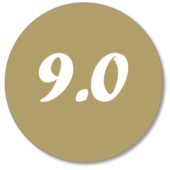 "

Comfortable,quiet stay. Hotel is very close to railway station and the tramway into town. The hostess is very welcoming and the breakfasts were excellent
"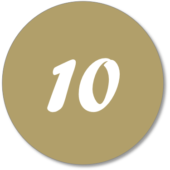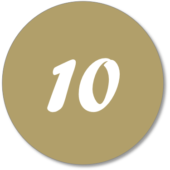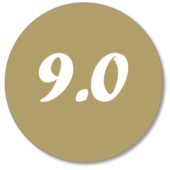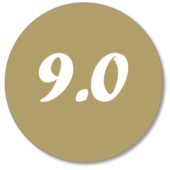 "
Les amoureux des maisons anciennes sauront en apprécier les avantages et les inconvénients.


On retrouve tous les codes positifs d'une maison d'hôte : accueil, échange, conseil, espace des chambres, déco, structure à petite échelle, …

Il y a un seul point négatif : l'absence d'isolation phonique. Qui dit maison ancienne, dit parquet qui craque. Impossible de fermer l'œil avant que l'occupant de la chambre voisine ne se décide à se coucher (à minuit dans mon cas). Heureusement aussi qu'il était, seul car j'entendais les voix des personnes des autres chambres.
"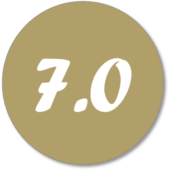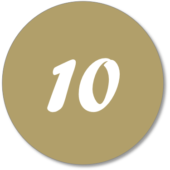 "
Burdeos Magnifique. Un de


Llegada perfecta, Isabelle nos indicó que hacer con el vehículo. Una persona maravillosa, nos dió explicaciones sobre que hacer en Burdeos. Hasta decirnos que nos vistieramos adecuadamente por el frío. Un DIEZ como persona.
"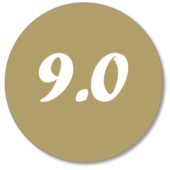 "

La dueña consigue crear un espacio súper acogedor respetando la intimidad, te aconseja sobre lugares para ver y nos ayudó con el aparcamiento del coche. Además un desayuno muy bueno y abundante.
"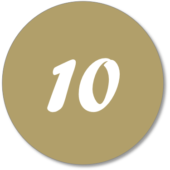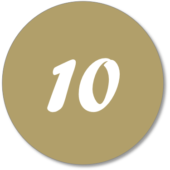 "
characterful house and warm welcome


warm welcome. stylish character house.

turn
"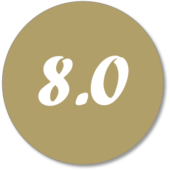 "

Chambre tres spacieuse, Proximité de la gare et surtout accueil exceptionnel de la patronne . Je suis un voyageur régulier à travers le monde. Et je voyage normalement dans des 3 ou 4 étoiles. C'est un hôtel / chambre d'hôtes EXCEPTIONNEL de part le fait qu'il est en dehors du système des chaînes hôtelières et propose les mêmes services. Je recommande fortement. J'envoie un remerciements Mme Isabelle pour son accueil et sa gentillesse.

Neant
"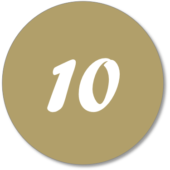 "

Accueil très sympathique, petit déjeuner très bon et copieux.

Ras
"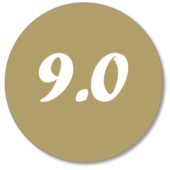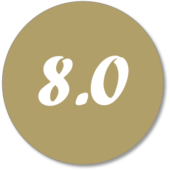 "
A friendly and professional hostess who runs a fantastic establishment that is great value for money.


The host is extremely friendly and helpful. Breakfast was excellent with wonderful pain au chocolate and croissants and homemade jam.

It was all great!
"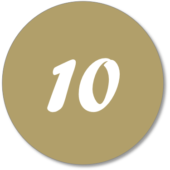 "

Accueil chaleureux. Nous avons reçu plein de conseils utiles pour notre court séjour.
"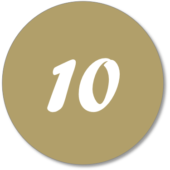 "

Accueil excellent , l'hôte nous a partagé pleins de bons conseils pour cette petite escapade bordelaise !
"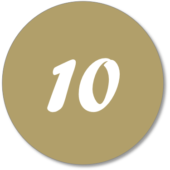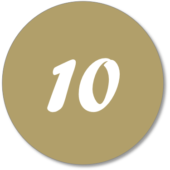 "
Excellent location for short stay in Bordeaux


Very clean comfortable rooms, fresh breakfast daily, ideally situated just a short walk to the train station and trams. Very knowledgeable, accommodating lovely host. Will definitely return.

n/a
"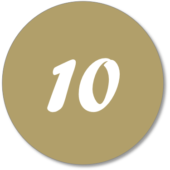 "

La déco et l'intimité d'une maison d'hotes

chambre coté rue : bruit des voitures
"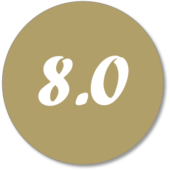 "
Chaleureux!


Gekozen omwille van de nabijheid van het TGV-station. Zelden zo'n warm onthaal gekregen! Alle uitleg, inclusief stadsplan en kleine adviezen. De kamer was zeer ruim en proper. Het ontbijt ruim genoeg en lekker. Een kort maar onvergetelijk verblijf! Een aanrader!
"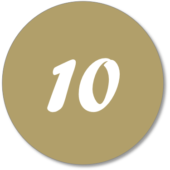 "
a wonderful surprise in the heart of Bordeaux


very friendly and helpful with the whole experience

no-one there when I arrived was a little disconcerting but soon resolved
"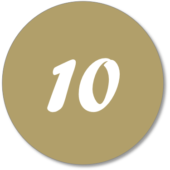 "

A solo traveller only stayed a night. I would return.

Book-in time of 5pm a little late as it's in a residential area.
"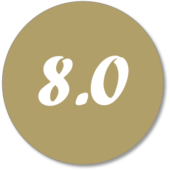 "
Atención personalizada, buena habitación, cerca de la estación Saint Jean. Ideal para desplazarce. casa


Atención personalizada por parte de la dueña del establecimiento. Tiene solo 5 habitaciones. Muy buenas referencias y consejos para visitar, recorrer y desplazarse en Burdeos. Isabelle es excelente anfitriona.

Todo muy bien
"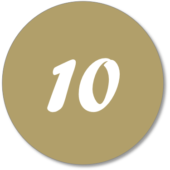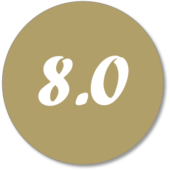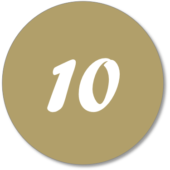 "
Excellent séjour


l'acceuil de l'hotesse ses renseignements . la qualité des petits déjeuner

Les chambres sur la rue sont un peu bruyant par la circulation extérieure…
"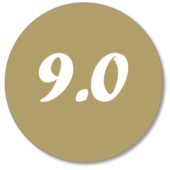 "

Everything was amazing, the breakfast was yummy and it gives you home energy

I liked everything
"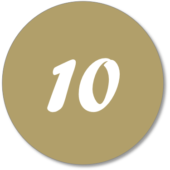 "

C'était très bien et Isabelle est une personne formidable, très gentille et très serviable Très bon séjour Merci beaucoup ++×× Isabelle
"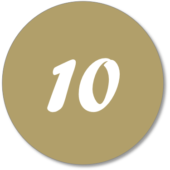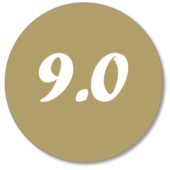 "

Ubicacion, habitación, hotel en general, desayuno y la hospitalidad y amabilidad de Isabelle

Que fueramos solo 2 noches
"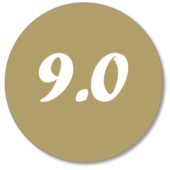 "

Fabulous host : Isabelle is a very warm person and such a hospitable lady . Beautiful French breakfast . Great location . Would highly recommend
"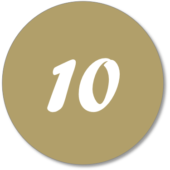 "
Magnifique séjour en couple à Bordeaux


L'accueil de l'hôte, le charme de l'établissement, son emplacement, le petit déjeuner !

Rien, c'était parfait !
"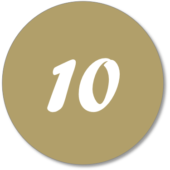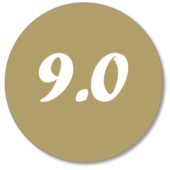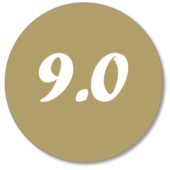 "
Excellent! Super recommendable


The hotel is very cossy and comfortable, the owner helped us a lot as our flight timings where changed so we didnt arrive on time for check in, but she sorted it out for our support. Super clean and excellent breakfast!
"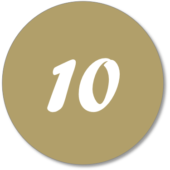 "

Struttura molto bella e curata; posizionata vicino alla stazione di Saint Jean, comoda per tutti gli spostamenti. Camera ampia, pulita e che presenta tutto il necessario. Colazione ottima con prodotti di ogni tipologia. Proprietaria gentilissima ed attenta; molto gentile e pronta a dare consigli e suggerimenti per il soggiorno.
"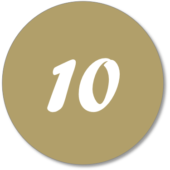 "
Fantastic host!


Great service and wonderful breakfast

Nothing
"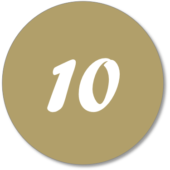 "
host is exceptional. provided assistance on our every tourist request


everything…..beautiful historic property. a true B and B. Breakfast was the best of any location we have stayed

nothing
"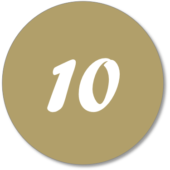 "
un havre de paix au cœur de la ville


accueil chaleureux dans un très bel hôtel particulier situé dans une rue calme à proximité immédiate de la gare et excellent petit déjeuner
"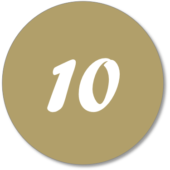 "
À refaire sans hésitation ! Je recommande vivement !


Nous nous n'imaginions pas aussi près à pieds de gare ! Le petit déjeuner était frais et excellent, la table était belle et tout était bon ! Toute la maison était très propre et très bien décorée ! L'hôtesse est d'une bienveillance et gentillesse énorme !

Franchement, rien …
"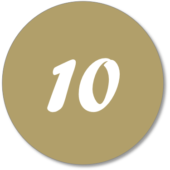 "
romantico


la posizione e la disponibilità
"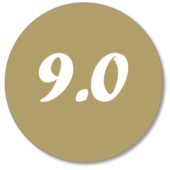 "
comfortable city break, rustic charm with modern luxury. great value for money


this is beautifully presented property with really lovely features. The owner was incredibly knowledgable and friendly, would highly recommend.
"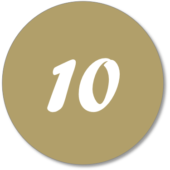 "
Génial


Excellent et de très bonne qualité par sa diversité
"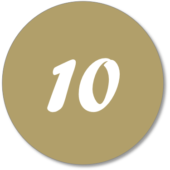 "

Accueil très chaleureux. Chambre et lit confortable Propreté – maison accueillante et de caractère
"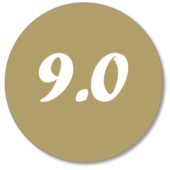 "
Great location and star of a host who went above and beyond what we'd expected. Thank you!


Isabel the host was just wonderful! went above and beyond to make sure my mum and I were safe, informed, fed, watered and making the most of the beautiful city. The place was absolutely spotless and really felt like a home away from home.
"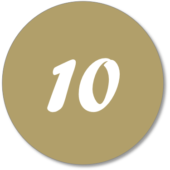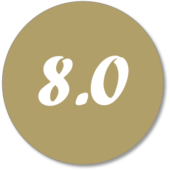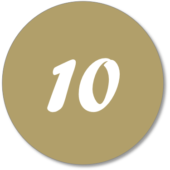 "

Parfait 👍
"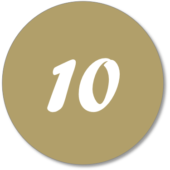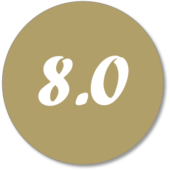 "
Una anfitriona excelente que te hace sentir como en casa


La atención de Isabel es extraordinaria, es una gran anfitriona. La casa es acogedora y tiene todo lo necesario para pasar unos días como en casa. El desayuno muy bueno, y pudimos disfrutar de la terraza exterior con unos quesos y vinos de la zona.

Tema parking de la zona complicado/caro pero si llegas en tren ala ciudad es ideal. El tranvía está cerca y es una muy buena opción para moverte por el centro
"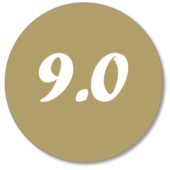 "

ein wunderschön eingerichtetes Haus mit sehr freundlicher Gastgeberin in der Nähe des Bahnhofs. sehr leckeres Frühstück.
"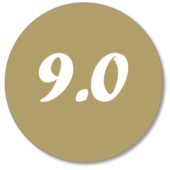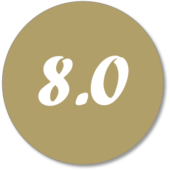 "

Emplacement, maison avec du cachet, accueil
"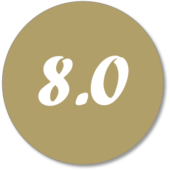 "
bellissimo.


proprietaria molto simpatica e disponibile, fornisce informazioni per il soggiorno utilissime. colazione ricca, atmosfera rilassata in un ambiente raffinato.

posizione vicino alla stazione, quartiere senza attrattive. per fortuna dalla stazione un comodo tram porta in centro in 10'.
"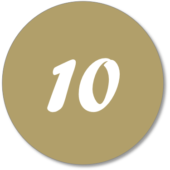 "
Uma opção memorável


O hotel tem a acolhida de uma casa super confortável. A proprietária preza pela amabilidade e dá ótimas dicas sobre a cidade.

Nada a reclamar
"