"
24h a Bordeaux

La proprietaria è stata disponibilissima alle nostre necessità di orario sia per il check in che per la colazione. Ci ha preparato una colazione molto buona e abbondante nonostante le avessimo chiesto di mangiare molto prima dell'orario previsto per la colazione. La casa è molto bella e accogliente e pulita, in una posizione strategica per gli spostamenti da e per Bordeaux e ottima anche per visitare la città visti i molteplici collegamenti di tram che ci sono. Saremmo tornati ad alloggiare da lei qualche giorno dopo, ma è già tutta prenotata.
"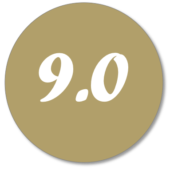 "
Très bon

Petit-déjeuner excellent et copieux Hôtesse très sympathique et très accueillante
Matelas
"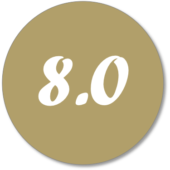 "
Séjour très positif, endroit à recommander

Accueil très sympathique. Dame très prévenante et concernée par le bien-être de chacun. Nombreux conseils de visites…
Rien
"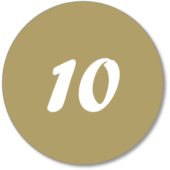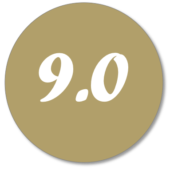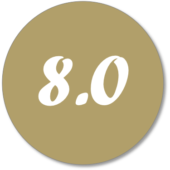 "
Formidable accueil ! Non seulement la maison d'hôtes est proche de la gare mais elle est dans un quartier calme. Le lieu a un charme fou et le petit déjeuner délicieux.
"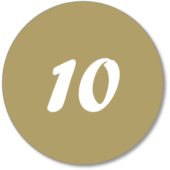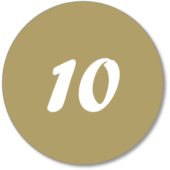 "
Excellent sur tous les plans

Excellent accueil, très prévenant, très bons conseils concernant la canicule et les visites à Bordeaux. Parfaits petits déjeuners. Chambres impecables. Très bon usage de la clim. Merci à notre hôtesse. Jean-Pierre, Geneviève, Jean-Claude et Mireille.
"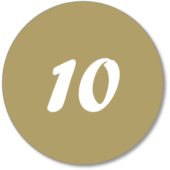 "
Ausgesprochen schönes, kleines Hotel mit sehr herzlicher und hilfsbereiter Gastgeberin!

Unsere Gastgeberin war sehr hilfsbereit und herzlich. Wir kamen aufgrund von Problemen mit dem ÖPNV verspätet an, was kein Problem war. Das Haus ist enorm schön, historisch mit Mosaikböden und alten Dielen,, trotzdem modern ausgestattet. Es war gut klimatisiert. Das Frühstück war liebevoll zubereitet und es gab sogar Obst! (für französische Verhältnisse außergewöhnlich) Nur einen Katzensprung vom Bahnhof, und doch sehr ruhig gelegen.
"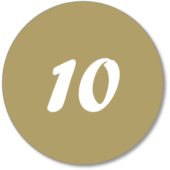 "
Like staying with a family friend

A wonderful older bordeaux home, turned into a delightfully cozy B&B, it made for a relaxing and memorable stay. But the highlight, by far, was Isabelle, the hostess… she greeted us as if we were old friends, made us feel welcome in her home, and gave us tips on where to go and what to see in Bordeaux. She hosted a marvelous breakfast for her guests each morning that felt like breakfast with family… indeed, we made new friends there while chatting over coffee. I can wholeheartedly recommend a stay with Isabelle, and will definitely look to stay with her again when we return to Bordeaux.
"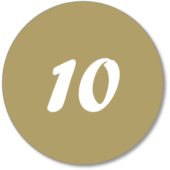 "
super – wir werden gerne wiederkommen

das Haus ist wunderschön, was man von aussen gar nicht sehen kann
"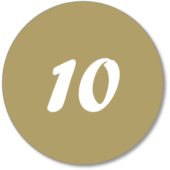 "
um Bordeaux zu erkunden der perfekte Platz

sehr nette Gastgeberin, sehr hilfsbereit
"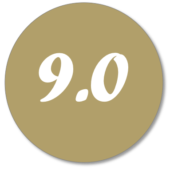 "
luxurious retreat in the heart of Bordeaux with friendly and accommodating host

a beautiful, classic French home gorgeously and tastefully decorated. cool inside. very comfortable sleeping with lovely bedding and huge windows. very quiet inside with a sweet little courtyard for relaxing. this is a fantastic location in Bordeaux: walkable to everything including close to the train and tram. this is among my very favourite places I've stayed anywhere in the world. it's beautiful and comfortable and the host is superb. and the breakfast was splendid.
I loved this place and host.
"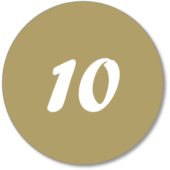 "
Attractive, convenient B&B, with excellent breakfast

Lovely breakfast, air conditioning appreciated in the hot weather, easy walk from the train station
"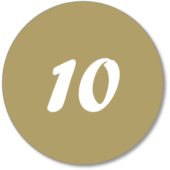 "
Miglior alloggio trovato in vacanza degli ultimi anni

Bellissima struttura di charme, situata vicinissimo alla stazione, colazione fantastica e abbondante con frutta fresca, dolci, formaggio e jogurt, la locataria gentile e disponibile.
Niente
"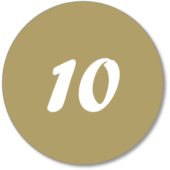 "
Excelle

L'architecture du bâtiment et la décoration intérieure L'extreme propreté des chambres La qualité de l'accueil, l'espace petit déjeuner et la cour intérieure
"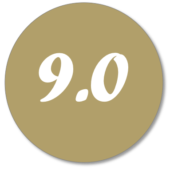 "
L'accueil de la propriétaire, la qualité du petit-déjeuner, l'emplacement proche de la gare
Chambre au rez de chaussée donnant sur rue très bruyante
"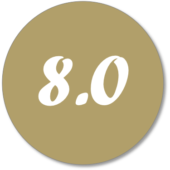 "
Unsere Erwartungen an eine Unterkunft in einer Großstadt wie Bordeaux wurden bei weitem übertroffen!

Außergewöhnliches und reichhaltiges Frühstück mit Obst und vielem mehr; besonders freundliche und hilfsbereite Gastgeberin; kostenlose Benutzung einer Kleinküche inkl. Kaffee oder Tee wird angeboten; gemütliche Sitzgelegenheiten im Innenhof; nur 5 Gehminuten vom Bahnhof!
das Gebäude ist von außen nicht als Pension zu erkennen und daher nur mit exakter Adressangabe und Straßenkarte zu finden; es gibt weder Empfang noch Rezeption, die Haustüren sind grundsätzlich verschlossen; bei Ankunft mussten wir uns daher telefonisch melden um eingelassen zu werden (Rufnummer vorab einspeichern!)
"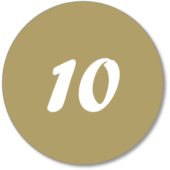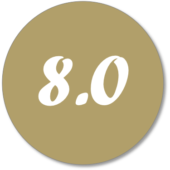 "
as lovely as it is accessible

fabulous B&B with very helpful proprietor, lovely breakfast, close to train station (where you can also catch trams, buses and car rentals)
not in the old town; it's a long walk or short tram ride to tourist areas. we left windows open at night for air and got mosquito bitten
"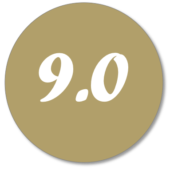 "
Nous avons passé une nuit lors de notre séjour à Bordeaux. Une belle découverte, un lieu calme et accueillant. L'hôte est bienveillante, accueillante et de bons conseils pour les visites ou autres. Une adresse que nous garderons pour un séjour futur dans la région bordelaise.
"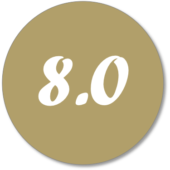 "
La gentillesse d'Isabelle qui nous a gentiment accueillie et indiqué les meilleurs circuits dans la ville tout en nous rendant service tout du long.
"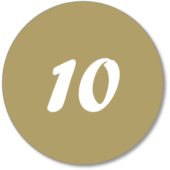 "
Tolle, empfehlenswerte Unterkunft! Vielen Dank an die Vermieterin!

Gute Lage für Citytouren, liebevoll gestaltete, saubere Ausstattung und eine sehr, sehr hilfsbereite, nette Gastgeberin, die sehr gute Tipps und Empfehlungen gab.
Leider bei geöffneten Fenster lauter Straßenlärm, Schlafen bei geschlossenem Fenster, aber dank Klimaanlage gut machbar.
"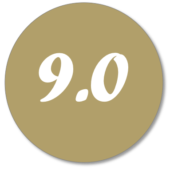 "
La posizione perfetta con i mezzi vicini e comodissimi sia per il centro che per l'aeroporto, poi la casa fantastica e le stanza grande e confortevole… Ma soprattutto la Sig.ra Isabelle gentile, disponibile, pronta a darci consigli… La colazione ottima con deliziosi croissant e choccolaten… E molto altro. Che dire… Un bellissimo angolo di Bordeaux rilassante e ricco di bellezza
"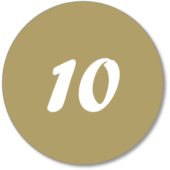 "
Sejour très agreable

La chambre a un très bon rapport qualité/prix et elle est bien située, à deux pas de la gare. L'hôte est disponible et de bons conseils, très arrangeante. Seul petit bemol, notre chambre au rez-de-chaussée côté rue était un peu bruyante (circulation)
"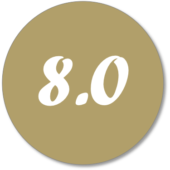 "
überraschend schön

sehr nette Gastgeberin
"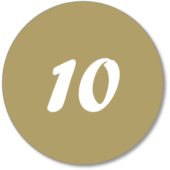 "
Qualité de l accueil, les conseils pertinents de notre hôte et son plaisir de parler de cette belle ville de Bordeaux
Rien
"