"

Spacious room. 5 mins from Gare St Jean. Amazing breakfast. Friendly hostess.
"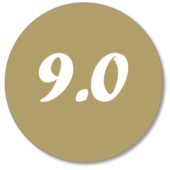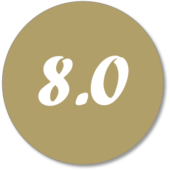 "
Isabelle was extremely helpful withw any of our questions and needs. gave great recommendations on restaurants. also t


room good size. did not feel cramped. nice and quiet.
"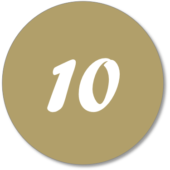 "
Warm and welcoming B&B in excellent location


Isabelle, the host, was very welcoming and helpful., and provided an abundant breakfast. The property was pretty and had a courtyard garden, and the location so close to the station and the airport shuttle was great.

No complaints.
"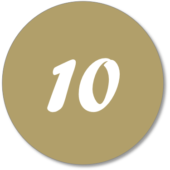 "
Ficar em casa!


Ficamos em casa. Muito bem recebidos pela anfitriã, que nos ajudou a fazer escolhas para os sítios a visitar. Pequeno almoço excelente, em qualidade e quantidade. Tivemos a sorte de conviver com outras pessoas enquanto tomamos a refeição, sempre com a anfitriã por perto. A escolha certa para ficar em Bordeaux.
"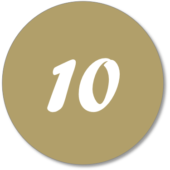 "
Perfekt.


Zentral und doch sehr ruhig. Sehr nette Gastgeberin. Sie war super flexibel betreffend Gepäckaufbewahrung. Wir durften das Gepäck schon vor der Check-in Zeit im Zimmer deponieren und bekamen einen Schlüssel um unser Gepäck nach der Check-out Zeit zu holen . Sie gibt viele Tipps betreffend Sehenswürdigkeiten, Restaurants, Museen etc., leckeres Frühstück mit sehr gutem Kaffee. Beim nächsten Aufenthalt in Bordeaux 100% wieder unsere Wahl.

nichts.
"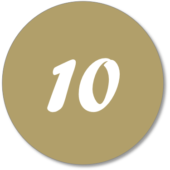 "
Testé pour le travail, c'est avec plaisir que j'y reviendrai en couple pour un weekend à Bordeaux.


Très bon accueil et très bon petit déjeuner. Très bel maison rénovée avec goût tout en conservant le charme historique.

Rien à reprocher
"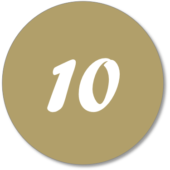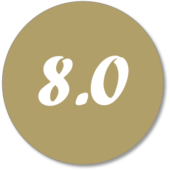 "
Confort, reposant, pratique


Chambre spacieuse, au calme et literie très confortable Petit déjeuner de qualité avec de bons produits Hôte très sympathique et accueillante
"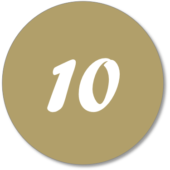 "
Lovely place to stay in Bordeaux


Isabelle is the best hostess we could have, she gave us lots of useful information about the beautiful Bordeaux, always with a smile, the hotel is located in a charming elegant house. Love the croissants at breakfast. (And Nuria is lovely ;))
"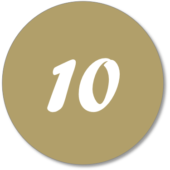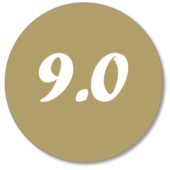 "

Helpful friendly staff

Very small loo
"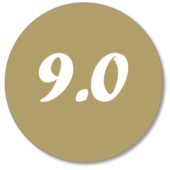 "
très bien


Confort et accueil très agréable
"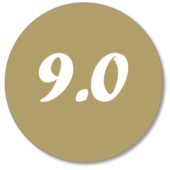 "
Loved out stay here – beautiful house, charming host and incredible breakfast


Lovely looking property with beautiful courtyard garden , incredibly helpful host and amazing breakfast.
"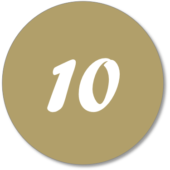 "
Uma boa opção para visitar Bordéus e ficar bem acomodado.


A simpatia e profissionalismo da proprietária, o pequeno almoço muito agradável e variado, o contato com os outros hóspedes. O edifício do século 19 muito bem tratado e acolhedor. A localização e a proximidade da estação de comboios de Bordéus (Saint Jean).

Algum ruído na rua com passagem de carros.
"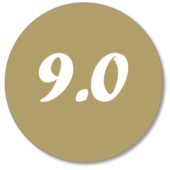 "
Excellent host and location.


Wonderful host and excellent breakfast with good coffee.

The only thing I can say is that sometimes the traffic noise can be bad.
"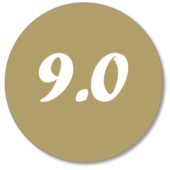 "
Perfect stay – will come back for sure!


Very confortable, amazing location. The host is super nice and helpful – made me feel at home. Wish I had stayed longer!
"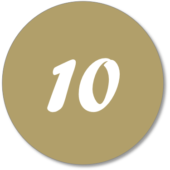 "
Highly recommended.


That was our first B&B experience. It exceeded expectations. The old building but wit modern inside. Big room, good mattress, good shower in surprisingly big bathroom. Excellent breakfast with fresh croissants and bread. But most important was an always very friendly and always willing to help owner Isabel.

Squeaking floor. But that was not a big deal you quickly get used to it.
"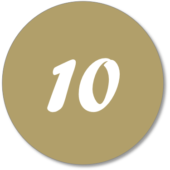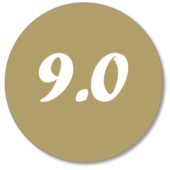 "

Zeer mooi huis en mooie kamers Goed bed Vriendelijke vrouw die ons verwelkomde

Niets
"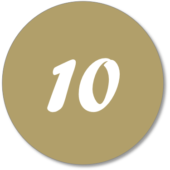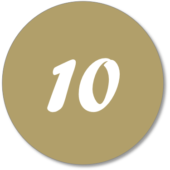 "
This is a great location with a delightful hostess.


The property has a lot of charm. Isabel is absolutely charming and extremely helpful. She went out of her way to assist us with a significant transportation issue. Breakfast was perfect. Absolutely would stay again and highly recommended! Also, very easy to get to the train station.

nothing
"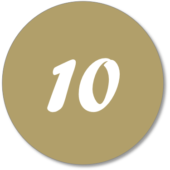 "
Beautiful accomodation


Lovely breakfast, friendly host and classy rooms ! And the bonus – a very friendly dog 🐶
"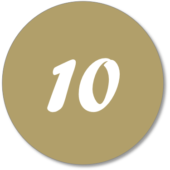 "
A most enjoyable stay.


We stayed 7 nights and had a most enjoyable stay. The hotel is about 5 minutes walk from the station and about 25 minutes to the main town. There is a tram service at just under 2 euros. The room was spacious and clean. Breakfast was substantial (usual French breakfast). There is a small kitchen area for guests to make tea/coffee with a fridge. Guests were also able to eat in the evening in the patio area. Isabelle runs the hotel and is very friendly, helpful and good fun. She speaks good English as well and will offer good advice on the various tourist attractions. If we should ever visit Bordeaux again we would only stay at this hotel. Duly recommended.
"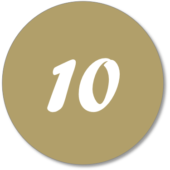 "

Un accueil excellent avec beaucoup d attention et de conseil de notre hôte, nous avons remarquer que notre hôte est pationne de son métier.

Ras
"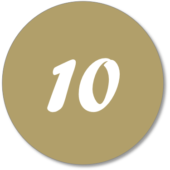 "
A most enjoyable stay


We stayed 7 nights and had a most enjoyable stay. The hotel is about 5 minutes walk from the station and about 25 minutes to the main town. There is a tram service at just under 2 euros.
The room was spacious and clean. Breakfast was substantial (usual French breakfast). There is a small kitchen area for guests to make tea/coffee with a fridge. Guests were also able to eat in the evening in the patio area. Isabelle runs the hotel and is very friendly, helpful and good fun. She speaks good English as well and will offer good advice on the various tourist attractions. If we should ever visit Bordeaux again we would only stay at this hotel. Duly recommended.
"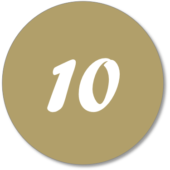 "
Fabulous place to stay in a lovely city


Isabelle is so incredibly helpful and accommodating and this hotel is a lovely place to stay. It is very convenient for exploring Bordeaux and the breakfast is fantastic.

just wonderful – nothing to say here
"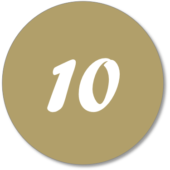 "
Schönes Quartier, aber nicht ganz ruhig gelegen


Die Lage nur wenige Gehminuten vom Bahnhof mit Tramstation entfernt ist sehr günstig. Das Haus ist innen sehr ansprechend, die Zimmer sind nicht groß, aber modern und mit allem Notwendigen ausgestattet. Die Gastgeberin ist sehr nett und hilft gerne mit Informationen, spricht auch englisch. Das Frühstück (mit Schokocroissants und Käse) ist bestens. Eine Nespressomaschine, ein Wasserkocher, Tee und Kühlschrank stehen den Gästen zur Verfügung. Der große Hund des Hauses ist total harmlos und still.

Die Umgebung ist nicht sehr einladend, das sollte einen aber nicht abschrecken. Problematisch ist aber der Verkehrslärm, daher sollte man, wenn man lärmempfindlich ist, ein Zimmer zum Innenhof nehmen. Die Zimmer sind auch ziemlich hellhörig. Falls wir nochmal nach Bordeaux kommen sollten, wäre ein erneuter Aufenthalt hier durchaus denkbar, dann aber zum Innenhof.
"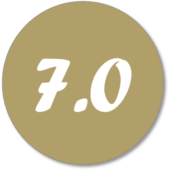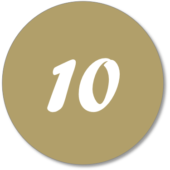 "
perfect place for a short stay in Bordeaux


kindness, attention to detail, hospitality, cleanliness
"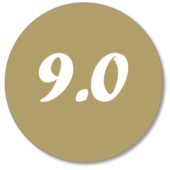 "
tres bon et court sejour


accueil chaleureux proche de la gare et des trams
"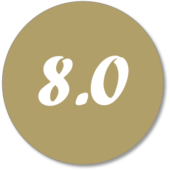 "
Leuk


Ruime kamer in een groot charmant huis in een rustige straat. Op loopafstand van het station Saint Jean. De gastvrouw geeft veel interessante tips.
"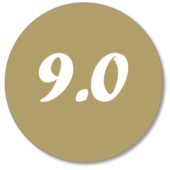 "
Amazing host!!!


We stayed 4 days at B&B La Halte Montaigne. Our room was lovely, roomy, quiet and comfortable. And the location was very handy to the train station and the trams to the middle of the city. But the thing that made this B&B stand out was our extraordinary host Isabelle. Isabelle is a wonderful host who takes a sincere interest in her guests. She went a long way out of her way to make sure our travels went well. We strongly recommend this B& B for anyone travelling to Bordeaux
"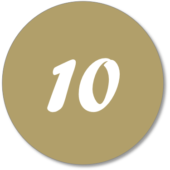 "

Hôte très agréable et flexible durant tout le séjour. Petit déjeuner copieux et moment convivial.
"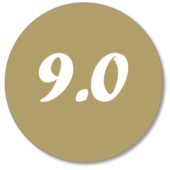 "
Parfait


Petit déjeuner parfait, hôte charmante, propreté irréprochable
"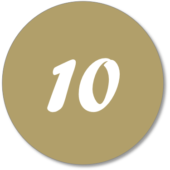 "
Cadre à taille humaine et bienveillant sans mauvaise surprise


La situation de l'hébergement par rapport à la gare. Un vrai petit déjeuner Un couchage adapté Cadre de vie agréable et convivial permettant l'échange avec d'autres voyageurs Écoute, bienveillance de la maîtresse des lieux Connaissance du territoire pour bien apprécier la région

Rien
"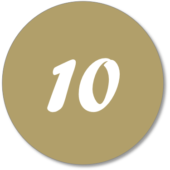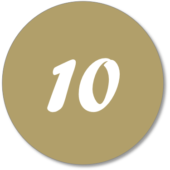 "

Entzückende Gastgeberin, gute Tipps für den Aufenthalt, feines Frühstück, Zimmer top.
"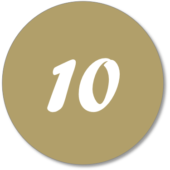 "
Gerne wieder!


Es gibt nichts zu bemängeln. Die Besitzerin ist so herzlich und zuvorkommend. Sie gibt Tips und bereitet das Frühstück mit so viel Liebe vor. Wir haben uns einfach nur wohl gefühlt.
"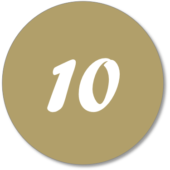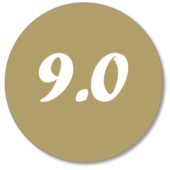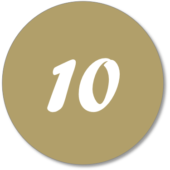 "

Wir kamen mit dem Zug, die Pension ist vom Bahnhof zu Fuß in 10 min zu erreichen. Wir hatten uns per Mail angemeldet, trotzdem hat uns niemand geöffnet. Wir haben dann angerufen, darauf wurde uns geöffnet. Check-in ist ab 16 Uhr, aber wir durften immerhin kurz die Rucksäcke abstellen. Es gibt keine Rezeption. Gepflegtes Haus, aber hellhörig. Das Zimmer war schön, allerdings war die Toilette in einem winzigen Raum und etwas mühsam zu benützen. Das Frühstück war lecker mit Käse, Marmeladen, Obst, Joghurt, Brot und Croissants. Die Straßenbahn vom Bahnhof in die Innenstadt fährt oft und ist z.b. mit Tagesticket günstig.
"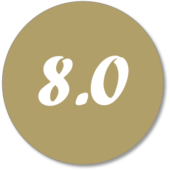 "
Our hostess was exceptional. She helped us with ideas of where to go and was very welcoming.


The food was very fresh and delicious, well presented.
"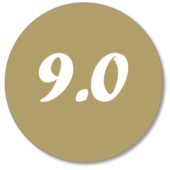 "

Séjour très agréable chez Isabelle qui nous a très bien accueillis avec de bons conseils pour nos visites. La chambre était très jolie et bien aménagée. Le petit déjeuner était varié avec des produits frais. Près de la gare et du tram, nous avons pu circuler aisément. Très bien !
"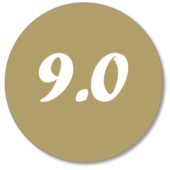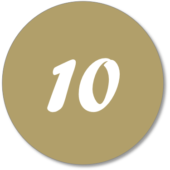 "

Sehr nette, aufmerksame und hilfsbereite Gastgeberin. Das Frühstück war super.

Die Wände sind leider etwas dünn
"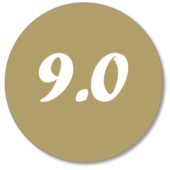 "
Gemütliche Unterkunft in Bahnhofsnähe


Sehr sauberes, modern eingerichtetes Zimmer im Altbau mit Klimaanlage. Sehr gutes Frühstück von der freundlichen Gastgeberin!

Aufgrund des charmanten Altbaus muss mit hörbaren Geräuschen der Nachbarzimmer gerechnet werden, was jedoch nicht extrem störend ist
"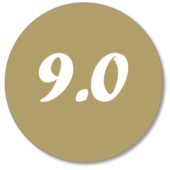 "
The host was very hospitable, the room comfortable, excellent breakfast.


Madame Isobelle is an excellent host.
"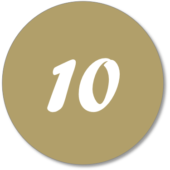 "
Demeure et hôtesse parfaites


Excellent emplacement avec le tram juste à côté pour visiter le centre ville. Hôtesse parfaite qui donne énormément d'informations sur Bordeaux. La demeure est magnifique et la chambre spacieuse. Tout est fait pour que l'on se sente bien. Le petit déjeuner, excellent et très copieux. Je recommande les yeux fermés

Rien
"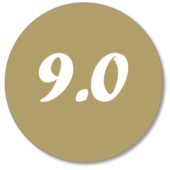 "
Casa antigua con comodidades del siglo XXI


Isabelle es una anfitriona encantadora. Está atenta en todo momento a lo que necesitas. El desayuno es espectacular y riquísimo. Cuando llegamos hacía un calor insoportable en la calle (41º) y la casa estaba perfectamente aclimatada (25ª), asi como la habitación cuando llegamos más tarde para hacer el check-in. Tenía todo preparado para que dejáramos las maletas el último día después de hacer el check-out

Por poner una pega… que el aseo de la entrada tuviera lavabo; pero es un detalle sin impotancia.
"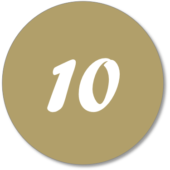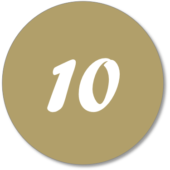 "
Level of enjoyment may depend on weather and room selection


Host was very welcoming and accommodating. Breakfast was very tasty and good quality. Bedroom was spacious, shower was good and spacious.

Room was quite warm (there was a heatwave after all), some aircon functionality but not very noticeable. The windows opened onto a road that was quite loud. Toilet was a bit cramped.
"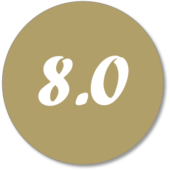 "
Heerlijk verblijf in een typisch huis van Bordeaux


De kamers en de rest van het huis waren met heel veel smaak ingericht. Er waren ruim toiletartikelen en handdoeken in de badkamer
"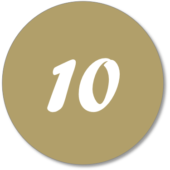 "
Comfortable in a quiet neighborhood. Breakfast is superb and the lady host the house is very informative and friendly.
"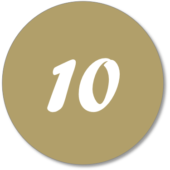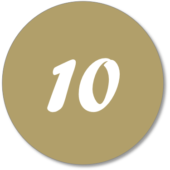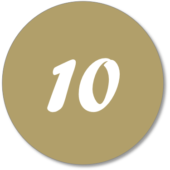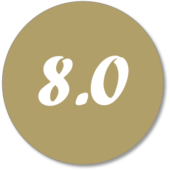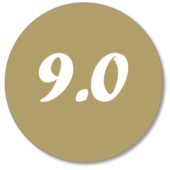 "
Très bon séjour qui nous a permis de découvrir la belle ville de Bordeaux dans de bonnes conditions.


L'accueil très bienveillant et efficace ainsi que le confort de la chambre spacieuse et fraîche par temps de canicule. Le petit déjeuner est de qualité et nous avons beaucoup apprécié tous les conseils de notre hôtesse. Merci encore!
"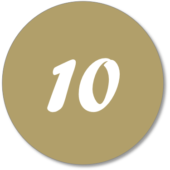 "
Très joli pied-à-terre confortable pour quelques jours à Bordeaux.


Bâtiment très joli, accueillant pour les visiteurs avec plusieurs espaces communs. Hôtesse également très accueillante qui a partagé ses bons conseils pour la visite de la ville. Climatisation très appréciée en temps de canicule. Bien placé par rapport à la gare. Transports en commun accessibles.
"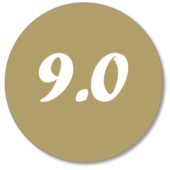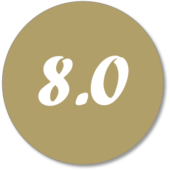 "
Ci siamo fermati solo due giorni a Bordeaux di passaggio da Beziers verso Nantes. Bordeaux è una città che merita di ess


La proprietaria molto gentile e disponibile. La casa è meravigliosa e le stanze sono molto pulite e confortevoli. Dalla struttura si raggiunge facilmente il centro di Bordeaux con i bus. La colazione è ottima e completa.

La mancanza del bidet che per noi italiani è indispensabile, ma in Francia sembra di no!
"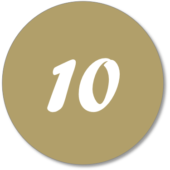 "

Accueil exceptionnel de la patronne. Très disponible. La maison a du cachet, la chambre aussi.
"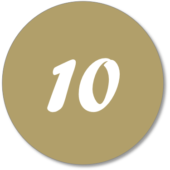 "
La douce halte d'un havre bordelais


Une authentique maison bordelaise du XIXe avec ses faïences et ses vitraux d'origine, dans un quartier éloigné des sentiers battus. Le généreux petit-déjeuner à l'ombre de la cour intérieure. Surtout, le parfait accueil d'Isabelle.
"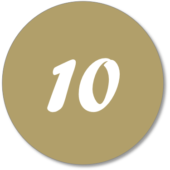 "
parfaite chambre au calme tout près de la gare


la gentillesse de notre hôtesse, le calme de la chambre, la fraîcheur alors qu'il faisait si chaud dehors. Et le petit déjeuner !

rien
"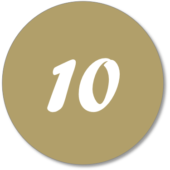 "

Bed and breakfast paisible dans une rue calme Chambre bien équipée et très bon petit déjeuner

Peu d'isolation sonore entre les chambres, on a entendu notre voisin faire les 100 pas une grande partie de la nuit
"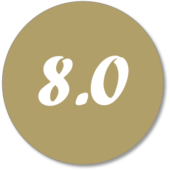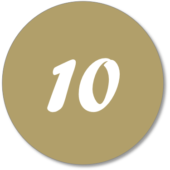 "
Increíble


El lugar es muy bonito y cómodo, pero la atención es lo mejor, se siente como en casa. Sin duda es la mejor opción para hospedarse en Burdeos.

nada, todo es asombroso
"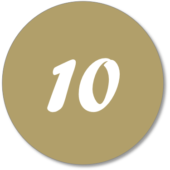 "

Très bel établissement. Présence chaleureuse, attentive et discrète à la fois de l'hôte.
"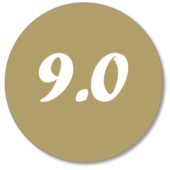 "
Výtečné ubytování


Výborná paní majitelka, která nám vždy ochotně se vším pomohla. Dokonce nám doporučila skvělá místa, která navštívit. Krásné, prostorné a čisté pokoje a skvělá snídaně.

Skřípající podlahy, které mě budily ráno z vedlejších pokojů. Musím, ale podotknout, že mám lehký spánek.
"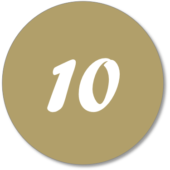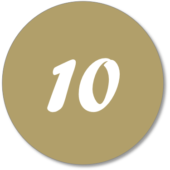 "

Emplacement idéal ,proche gare ,le stationnement dans la rue sans difficulté . les chambres d hôtes se trouvent dans une bâtisse avec une petite cour intérieure ,lieu très agréable
"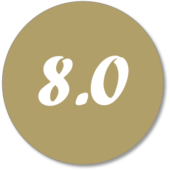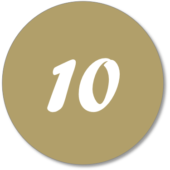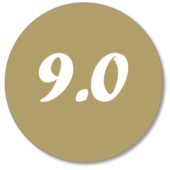 "
Een ware ontvangst. Boeiende stad.


Zalig ontbijt!
"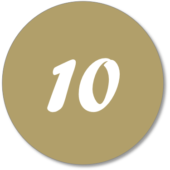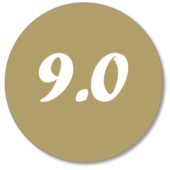 "

La hospitalidad de Isabel. Excepcional.

Ubicado en una zona un poco deprimida, aunque cerca de transporte público. Era complicado desplazarse andando al centro a ciertas horas.
"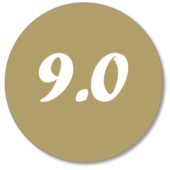 "
very friendly host, very accommodating and a beautiful house right in the centre of the town.


the host was warm and welcoming, the property was immaculate and the breakfast was great. plus there was a really cute and friendly dog. the location is amazing for travellers using the train station.

nothing, it was great!
"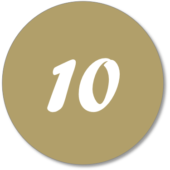 "

Les conseils de notre hôte était très intéressants. La chambre était agréable et fonctionnelle.
"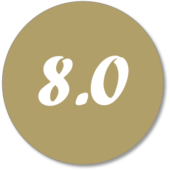 "
A great place to stay in, away from the noise of traffic


Very welcoming host and an excellent breakfast
"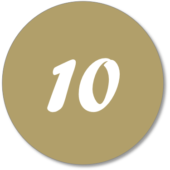 "
Magnífico trato, lugar estupendo y desayuno extraordinario, vamos, como en casa


Excepcional tanto el desayuno como la ubicación

Nada
"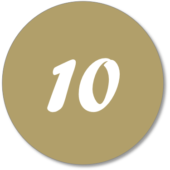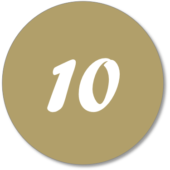 "

Heel.vriendelijke host die veel nuttige info gaf. Mooie en heel.nette kamer. Lekker fris door airco.

Niets
"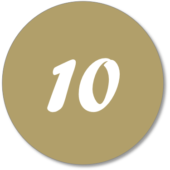 "
Hotel con mucho encanto


El desayuno es excepcional. La atencion de la anfitriona, excepcional, y el encanto del lugar, también. Una pena que solo pasásemos una noche allí y no pudiésemos disfrutarlo más, sobre todo el patio.
"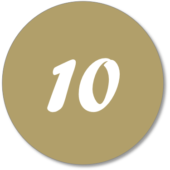 "
Alles war einfach perfekt.


Sehr charmante und hilfsbereite Hausherrin. Wir haben viele praktische Tips erhalten.

Gar nichts
"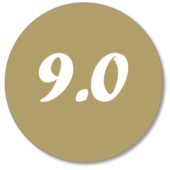 "
Beim nächsten Aufenthalt in Bordeaux sicher wieder dort.


Sehr schönes kleines Hotel mit ausgesprochen viel Charme in einem Wohnviertel in der Nähe des Bahnhofs. Die Verbindung von historischen Böden, schönen Gestaltungselementen und moderner Ausstattung haben uns sehr gefallen. Die Gastgeberin ist ausgesprochen freundlich, zuvorkommend und gibt gerne eine Orientierung für Bordeaux. Die Anbindung an die Innenstadt ist problemlos über die Tram am Bahnhof gewährleistet.
"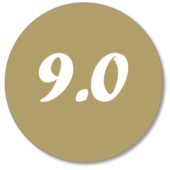 "
Séjour parfait à la Halte


maison magnifique et bien décorée! accueil parfait. Chambre spacieuse et climatisée. Petit déjeuner copieux et de qualité. Je recommande vivement La Halte pour son confort et la qualité de l'accueil offert par notre hôte. Proche de la gare et du tram, c'est un endroit idéal pour se déplacer dans et hors Bordeaux.
"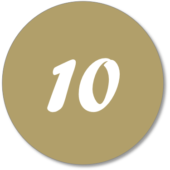 "
Une halte à renouveler


Un petit déjeuner excellent, un accueil très sympathique, une chambre confortable, décorée avec goût et climatisée. Nous reviendrons
"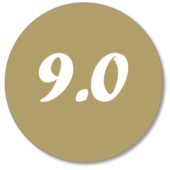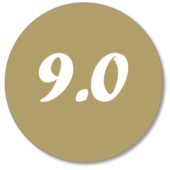 "
would definitely go again and recommend to friends! everytime.


Am amazing B&B with a delightful host. Lovely rooms, beautifully cool (we had 38 degrees!), fab breakfast and we'll located for city visiting.

nothing.
"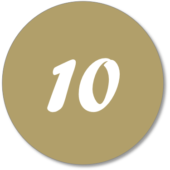 "
Für einen Bordeaux-Auffnhalt sehr gut gelegenes freudndliches, kleines Hotel


geschmackvoll eingerichtete Unterkunft mit 4 Zimmern, daher sehr persönlich. Liegt in unmittelbarer Nähe des Bahnhofs und trotzdem sehr ruhig, und durch die Nutzung der Tram sehr stadtnah! Mit Klimaanlage auch in den Zimmern was in den Monaten Juli und August absolut hilfreich ist!

nichts
"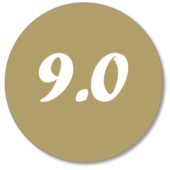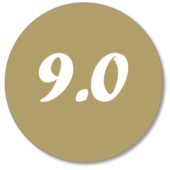 "
Was an exceptional stay with a wonderful host. Best we had on our vacation.


Excellent host, she gave us wonderful ideas and places to visit. Room was comfortable and exceeded our expectations. Breakfast was a real feast. Will definitely go back. Close to station and busses.
"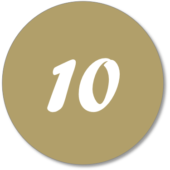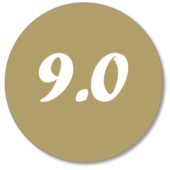 "

Breakfast was great and the host was incredible. I would go back. AC was amazing also.

Nothing really.
"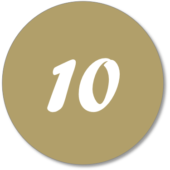 "
A wonderful experience


Great location and friendly services!
"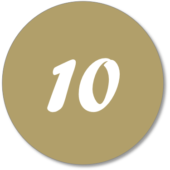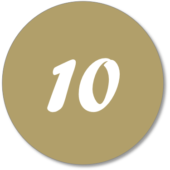 "
Experiencia inolvidable


Nos gustó todo. Limpísimo, acogedor. Un desayuno excelente y abundante. Pero lo que más la hospitalidad de Isabelle. Muy cordial en el trato y valoramos mucho la información y los consejos que nos ofreció para aprovechar el tiempo en Burdeos. Sin duda volveríamos.

Todo me gustó
"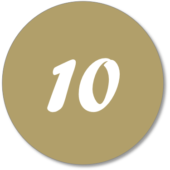 "

Super geschmackvoll eingerichtet, sehr ruhig und in einer guten Lage, großes Zimmer, Gastgeberin sehr nett, sehr guter Frühstück, kleine Kücke mit Tee und Kaffee
"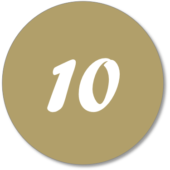 "

L'emplacement proche de la gare pour les trains, le tram pour aller en ville et la navette pour l'aéroport. Les conseils de Isabelle pour visiter Bordeaux et sa région. L'excellent petit déjeuner. Merci pour tout!
"