"

le charme de la maison et la préparation de la chambre qui était impeccable et rafraîchie dans un Bordeaux torride .
"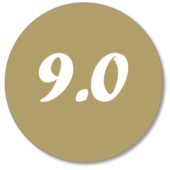 "

Isabel ist ein außerordentlich liebenswürdige und umsichtige Vermieterin. Sie hat uns sehr umsichtig bei allen sich stellenden Fragen geholfen und uns gute Tipps für unseren Kurzaufenthalt in Bordeaux gegeben. Das Haus ist sehr angenehm, das Frühstück sehr gut und reichhaltig. Bei unserem nächsten Besuch in Bordeaux ist sie unsere erste Adresse.
"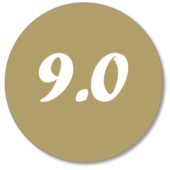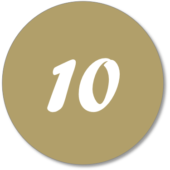 "

Ruime kamer voor 3 personen. Goede airco in heel het huis. Vrij gebruik van terras, ontbijtzaal, keuken, frigo. Steeds gekoeld water in de frigo. Koffie en koekjes heel de dag gratis.

Het continentale ontbijt was lekker. De koffie was goed met warme melk. Maar je was het wel moe na 3 dagen. Misschie eens een eitje aanbieden en niet gezoege yoghurt.
"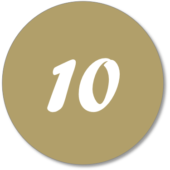 "
Enjoyable stay. We would recommend to others.


Isabelle was very sweet and helpful. The breakfast was delicious. It was near the train station which simplified our transportation needs.
"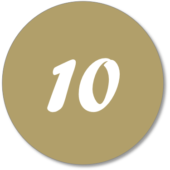 "

Room was comfy and spacious; breakfast was delicious; Isabelle was extremely helpful and knew the city 'in side out', giving us lots of wonderful suggestions

No complaints
"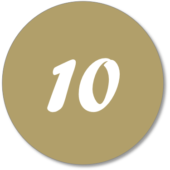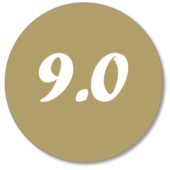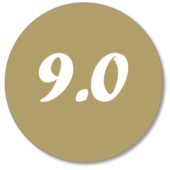 "
24h a Bordeaux


La proprietaria è stata disponibilissima alle nostre necessità di orario sia per il check in che per la colazione. Ci ha preparato una colazione molto buona e abbondante nonostante le avessimo chiesto di mangiare molto prima dell'orario previsto per la colazione. La casa è molto bella e accogliente e pulita, in una posizione strategica per gli spostamenti da e per Bordeaux e ottima anche per visitare la città visti i molteplici collegamenti di tram che ci sono. Saremmo tornati ad alloggiare da lei qualche giorno dopo, ma è già tutta prenotata.
"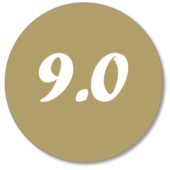 "
Très bon


Petit-déjeuner excellent et copieux Hôtesse très sympathique et très accueillante

Matelas
"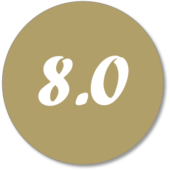 "
Séjour très positif, endroit à recommander


Accueil très sympathique. Dame très prévenante et concernée par le bien-être de chacun. Nombreux conseils de visites…

Rien
"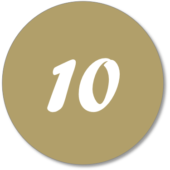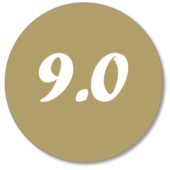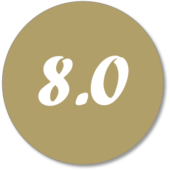 "

Formidable accueil ! Non seulement la maison d'hôtes est proche de la gare mais elle est dans un quartier calme. Le lieu a un charme fou et le petit déjeuner délicieux.
"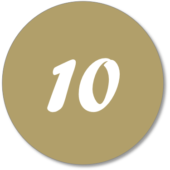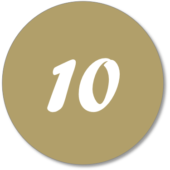 "
Excellent sur tous les plans


Excellent accueil, très prévenant, très bons conseils concernant la canicule et les visites à Bordeaux. Parfaits petits déjeuners. Chambres impecables. Très bon usage de la clim. Merci à notre hôtesse. Jean-Pierre, Geneviève, Jean-Claude et Mireille.
"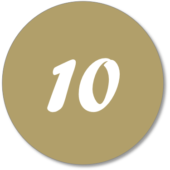 "
Ausgesprochen schönes, kleines Hotel mit sehr herzlicher und hilfsbereiter Gastgeberin!


Unsere Gastgeberin war sehr hilfsbereit und herzlich. Wir kamen aufgrund von Problemen mit dem ÖPNV verspätet an, was kein Problem war. Das Haus ist enorm schön, historisch mit Mosaikböden und alten Dielen,, trotzdem modern ausgestattet. Es war gut klimatisiert. Das Frühstück war liebevoll zubereitet und es gab sogar Obst! (für französische Verhältnisse außergewöhnlich) Nur einen Katzensprung vom Bahnhof, und doch sehr ruhig gelegen.
"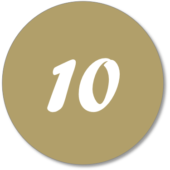 "
Like staying with a family friend


A wonderful older bordeaux home, turned into a delightfully cozy B&B, it made for a relaxing and memorable stay. But the highlight, by far, was Isabelle, the hostess… she greeted us as if we were old friends, made us feel welcome in her home, and gave us tips on where to go and what to see in Bordeaux. She hosted a marvelous breakfast for her guests each morning that felt like breakfast with family… indeed, we made new friends there while chatting over coffee. I can wholeheartedly recommend a stay with Isabelle, and will definitely look to stay with her again when we return to Bordeaux.
"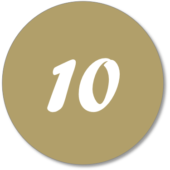 "
super – wir werden gerne wiederkommen


das Haus ist wunderschön, was man von aussen gar nicht sehen kann
"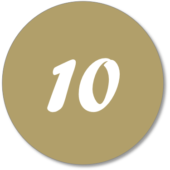 "
um Bordeaux zu erkunden der perfekte Platz


sehr nette Gastgeberin, sehr hilfsbereit
"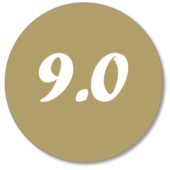 "
luxurious retreat in the heart of Bordeaux with friendly and accommodating host


a beautiful, classic French home gorgeously and tastefully decorated. cool inside. very comfortable sleeping with lovely bedding and huge windows. very quiet inside with a sweet little courtyard for relaxing. this is a fantastic location in Bordeaux: walkable to everything including close to the train and tram. this is among my very favourite places I've stayed anywhere in the world. it's beautiful and comfortable and the host is superb. and the breakfast was splendid.

I loved this place and host.
"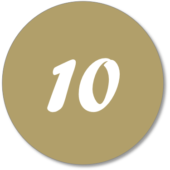 "
Attractive, convenient B&B, with excellent breakfast


Lovely breakfast, air conditioning appreciated in the hot weather, easy walk from the train station
"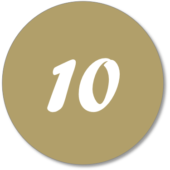 "
Miglior alloggio trovato in vacanza degli ultimi anni


Bellissima struttura di charme, situata vicinissimo alla stazione, colazione fantastica e abbondante con frutta fresca, dolci, formaggio e jogurt, la locataria gentile e disponibile.

Niente
"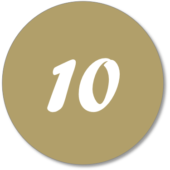 "
Excelle


L'architecture du bâtiment et la décoration intérieure L'extreme propreté des chambres La qualité de l'accueil, l'espace petit déjeuner et la cour intérieure
"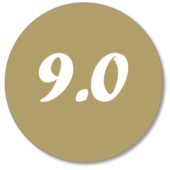 "

L'accueil de la propriétaire, la qualité du petit-déjeuner, l'emplacement proche de la gare

Chambre au rez de chaussée donnant sur rue très bruyante
"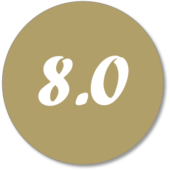 "
Unsere Erwartungen an eine Unterkunft in einer Großstadt wie Bordeaux wurden bei weitem übertroffen!


Außergewöhnliches und reichhaltiges Frühstück mit Obst und vielem mehr; besonders freundliche und hilfsbereite Gastgeberin; kostenlose Benutzung einer Kleinküche inkl. Kaffee oder Tee wird angeboten; gemütliche Sitzgelegenheiten im Innenhof; nur 5 Gehminuten vom Bahnhof!

das Gebäude ist von außen nicht als Pension zu erkennen und daher nur mit exakter Adressangabe und Straßenkarte zu finden; es gibt weder Empfang noch Rezeption, die Haustüren sind grundsätzlich verschlossen; bei Ankunft mussten wir uns daher telefonisch melden um eingelassen zu werden (Rufnummer vorab einspeichern!)
"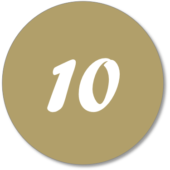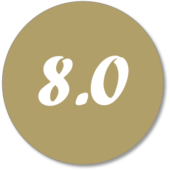 "
as lovely as it is accessible


fabulous B&B with very helpful proprietor, lovely breakfast, close to train station (where you can also catch trams, buses and car rentals)

not in the old town; it's a long walk or short tram ride to tourist areas. we left windows open at night for air and got mosquito bitten
"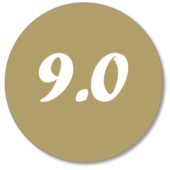 "

Nous avons passé une nuit lors de notre séjour à Bordeaux. Une belle découverte, un lieu calme et accueillant. L'hôte est bienveillante, accueillante et de bons conseils pour les visites ou autres. Une adresse que nous garderons pour un séjour futur dans la région bordelaise.
"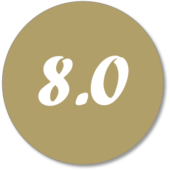 "

La gentillesse d'Isabelle qui nous a gentiment accueillie et indiqué les meilleurs circuits dans la ville tout en nous rendant service tout du long.
"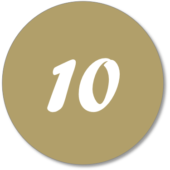 "
Tolle, empfehlenswerte Unterkunft! Vielen Dank an die Vermieterin!


Gute Lage für Citytouren, liebevoll gestaltete, saubere Ausstattung und eine sehr, sehr hilfsbereite, nette Gastgeberin, die sehr gute Tipps und Empfehlungen gab.

Leider bei geöffneten Fenster lauter Straßenlärm, Schlafen bei geschlossenem Fenster, aber dank Klimaanlage gut machbar.
"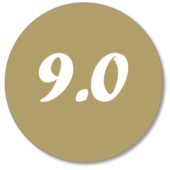 "

La posizione perfetta con i mezzi vicini e comodissimi sia per il centro che per l'aeroporto, poi la casa fantastica e le stanza grande e confortevole… Ma soprattutto la Sig.ra Isabelle gentile, disponibile, pronta a darci consigli… La colazione ottima con deliziosi croissant e choccolaten… E molto altro. Che dire… Un bellissimo angolo di Bordeaux rilassante e ricco di bellezza
"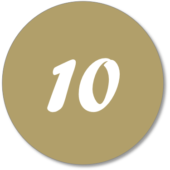 "
Sejour très agreable


La chambre a un très bon rapport qualité/prix et elle est bien située, à deux pas de la gare. L'hôte est disponible et de bons conseils, très arrangeante. Seul petit bemol, notre chambre au rez-de-chaussée côté rue était un peu bruyante (circulation)
"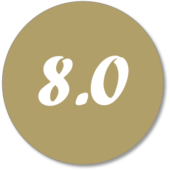 "
überraschend schön


sehr nette Gastgeberin
"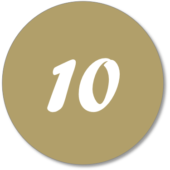 "

Qualité de l accueil, les conseils pertinents de notre hôte et son plaisir de parler de cette belle ville de Bordeaux

Rien
"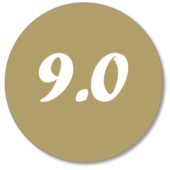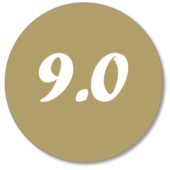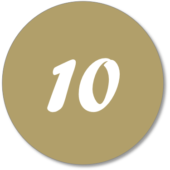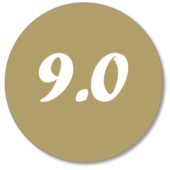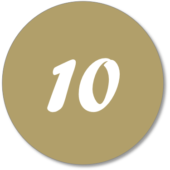 "
A week in Bordeaux


We booked this B&B because of its convenience for the station, and were not disappointed in any way. Our room was very comfortable and the proprietor – Isabelle – provides more than generous breakfasts with bread, croissants, and pain de chocolat all bought at 7.00am each morning from the local boulangerie (Desre). The town centre is about 20 minutes walk away (alternatively, a tram ride from the station), and Isabelle gave us good advice on where to find a range of restaurants for our evening meals.
"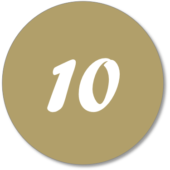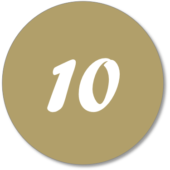 "
Warmth and hospitality are outstanding!


We've been traveling through Europe for two months and it was the warmest welcome and best breakfast we received. The host was amazing. Our room was beautiful with high ceilings and comfortable beds. We loved the outdoor courtyard too. It was very close to the train and tram stations. We will definitely stay again and recommend it to others.
"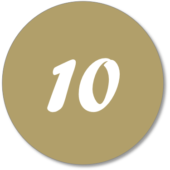 "
Un parfait accueil pour un séjour très agréable !


En vacances quelques jours à Bordeaux, nous avons été très parfaitement accueillis à la Halte Montaigne. La chambre, joliment décorée, était très propre et agréable. Nous avons particulièrement apprécié la gentillesse de notre hôtesse et ses conseils avisés pour visiter la ville ainsi que le petit-déjeuner préparé chaque matin avec soin.
C'est assurément une adresse à retenir !
"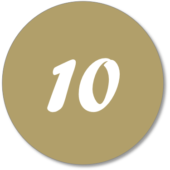 "

Belle maison à deux pas de la gare et du tramway. Accueil aimable et plein de bons conseils pour la découverte de la ville. Excellent petit dejeuner dans une ambiance conviviale . Ideal pour bien commencer la journée . Je recommande vivement.
"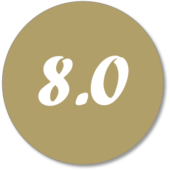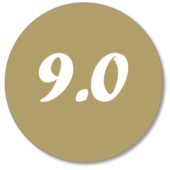 "
Pratique et convivial


Emplacement et gentillesse de l'hôte
"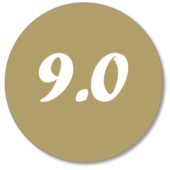 "
séjour très agréable avec un accueil parfait.


la grande disponibilité de notre hôte et le charme du lieu.

ras
"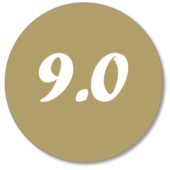 "

alles sehr liebevoll eingerichtet…tolles Frühstück….immer wieder gerne
"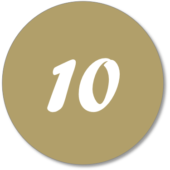 "

La habitación es cómoda, está bien situada y la señora Isabelle es muy amable . Muy buen desayuno
"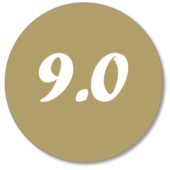 "
Agréable.


l'accueil d'Isabelle l'hôte est parfait.

Pas de double vitrage. réveillée aux aurores à cause du bruit de la circulation dans la rue, dommage.
"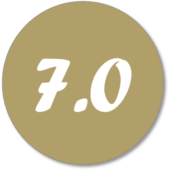 "

Isabelle ist eine wunderbare Gastgeberin, die sich mit Freude ihren Gästen widmet und ihnen Bordeaux näher bringt. Man fühlt sich wie zu Hause, im besten Sinne. Die Produkte des Frühstück sind von sehr guter Qualität: Baguette, Croissant, drei Konfitüren, Honig, Käse, Yoghurt… serviert auf der Veranda oder um Garten. Zudem kann man sich in einer Miniküche mit Kaffee, Tee und Wasser zusätzlich versorgen. Merci für die schöne Zeit!
"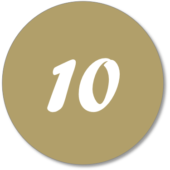 "
Perfect stay in a perfect location for a long weekend in Bordeaux


Location, hospitality, facilities.

Breakfast (not really healthy and diverse).
"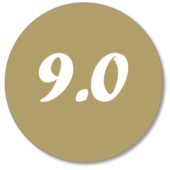 "
Nous avons été


Déco très sympa, accueil parfait, petit déjeuner frais et copieux.
"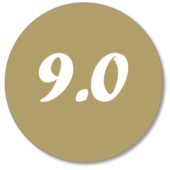 "
Super séjour à Bordeaux !


L'hôte est très aimable et très attentive dans les moindre détails… merci pour les conseils apportés pour les visites!

La chambre est côté rue, j'ai été gênée par le bruit des voitures tôt le matin, je reconnais avoir le sommeil léger.
"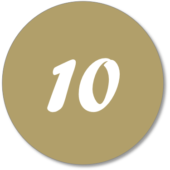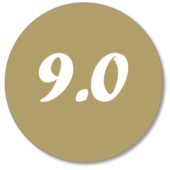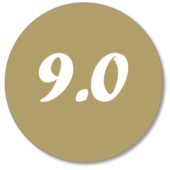 "
Très bon séjour !


Nous avons séjourné en famille cette semaine.Un accueil irréprochable, la propriétaire des lieux est d'une sympathie extrême, elle nous a donné de très bons conseils pour nos balades, restos et spécialités bordelaises(bien meilleurs que les conseils de l'Office du tourisme). A l'écoute de ses clients, elle nous a mis à l'aise et son petit déjeuner varié est excellent (viennoiseries, fruits, pain, confitures, fromage). De plus, l'hôtel est à 5 min à pied de la gare, bien pratique quand on vient en train. Une chose est sûre, nous retiendrons l'adresse pour une prochaine escapade à Bordeaux!
"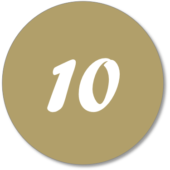 "

Chambre très agréable et de bon goût. Très bonne literie. Très propre Petit déjeuner copieux L'hôte est très accueillante et de bons conseils pour les lieux à visiter. Lieu où l'on se sent à l'aise. Nous y reviendrons sans hésiter.
"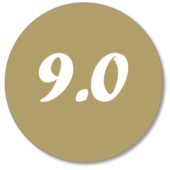 "
un très bon moment dans cette maison de charme


l'accueil chaleureux de la propriétaire et l'emplacement
"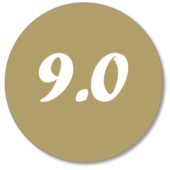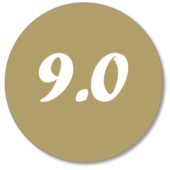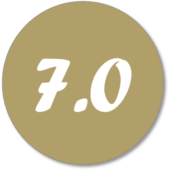 "
Etancia sensacional


La atención de la propietaria fue sensacional. Se preocupa por hacerte sentir como en casa, te facilita informaciones, te prepara un desayuno estupendo con productos frescos de la panadería: pan, croissant, recién hechos…

Nada.
"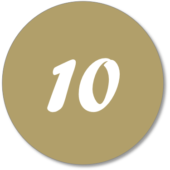 "
Millésimé !!!!


TOUT et surtout l'accueil absolument adorable d'Isabelle, ses conseils sur les lieux à visiter à Bordeaux. La saveur de son accueil vaut celle des grands vins de sa Région

Rien, la prochaine fois nous prendrons une des chambres sur cour
"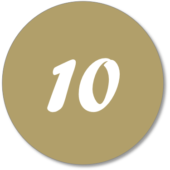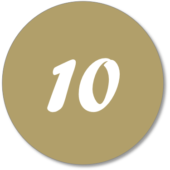 "
Espectacular


El trato personal Las indicaciónes segueridas por la propietaria La ubicación

Nada que reseñar
"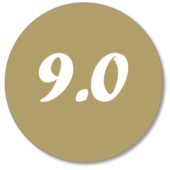 "

Isabelle è una donna davvero molto gentile ed accogliente. Il posto è super comodo anche nella posizione. Consigliatissimo!
"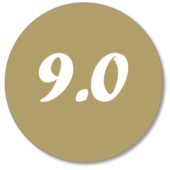 "
Toller Aufenthalt in Bordeaux


tolle Lage in Bahnhofnähe und dennoch ruhig bordeaux-typisches Haus sehr nette Inhaberin, hilfsbereit und zuvorkommend
"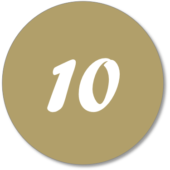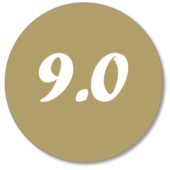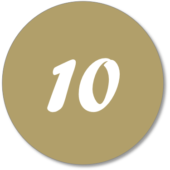 "
charming guesthouse with lovely amenities, close to the Gare St. Jean.


very charming guesthouse with lovely features. we loved the fireplace in our room and tall windows with a balcony. the owner is delightful and accommodating. Very nice breakfast with great coffee!
"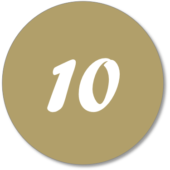 "

Das Haus ist ein schönes Refugium, sehr geschmackvoll und praktisch eingerichtet. Die sehr freundliche und hilfsbereite Gastgeberin, die uns gute Tipps und Informationen gegeben hat, und das leckere Frühstück haben uns sehr gefallen.
"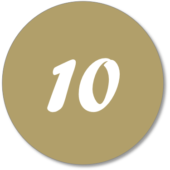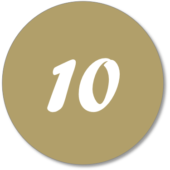 "

Cosy
"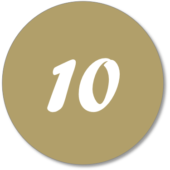 "

Hôte très sympathique qui connaît très bien la ville et qui donne toutes les infos pour passer un agréable séjour et visiter les lieux à ne pas manquer. Déjeuner très copieux et chambre confortable. Nous recommandons cet établissement.
"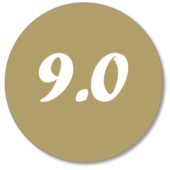 "

On a vraiment apprécié la propriétaire très agréable nous avons été super bien reçu et elle nous a donné plein de conseils On recommande à 💯%

Rien
"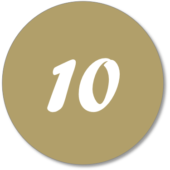 "
Amayzing


Adorable place with a lovelly breakfast, very confortable and nice. Isabelle was amayzing and helped us with a nice route to see the city and nuria the dog was the cutest
"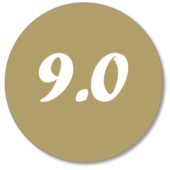 "

Nos gusto todo en general, la casa. la ubicación, el desayuno y la anfitriona, nos ayudó mucho.
"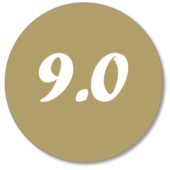 "

Très charmante maison, petits déjeuners frais et copieux, position stratégique à quelques pas de la gare mais surtout l'accueil chaleureux d'Isabelle à qui le bien-être de ses hôtes semble vraiment tenir à cœur. J'espère que j'aurai l'occasion de revenir!
"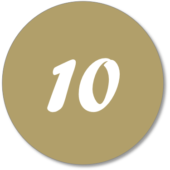 "
Petit séjour en Bordeaux.


Everything! A very welcoming and helpful host, Isabelle. She gave us abundant information to help us discover Bordeaux, including a map, for our very short stay. Beautiful house; very comfortable room. An area for tea-and coffee-making – plus biscuits! – is made available to guests. Excellent French breakfast in lovely conservatory (not the time of year for dining in the pretty garden!) Very handy for the station! We like walking and walked everywhere. Centre is about 20 minutes brisk walk away. Excellent tram service too. All in all, a perfect petit séjour at our B&B!

Not applicable. There was nothing to find fault with.
"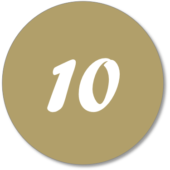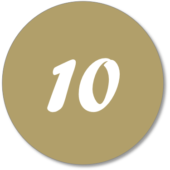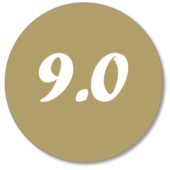 "
Nous recommandons vivement Yves et Marie Claude


La grande amabilité et la disponibilité de notre hôte qui par ses conseils à rendu notre séjour des plus agréable

Rien
"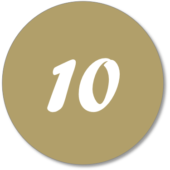 "
Excellent séjour.


Accueil parfait. Service parfait. Confort parfait. Petit déjeuner parfait. À recommander.

Néant.
"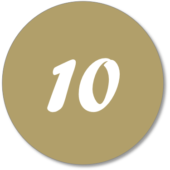 "
Bâtisse magnifique, chambre propre et petit déjeuner très copieux.


Bâtisse magnifique, chambre propre et petit déjeuner très copieux. Isabelle est une personne très sympathique et attentionnée. Nous reviendrons avec plaisir si nous en avons l'occasion.
"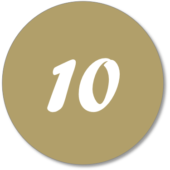 "
Adresse que je garde pour mon prochain déplacement sur Bordeaux


Le lieu est charmant et décoré avec soin. L'hôte nous a surclassé gratuitement. Super sympa et pleine de bons conseils, nous avons été très bien accueillis par notre hôte (plan de la ville, lieux incontournables, lignes de bus ou tram à empreinter pour faciliter nos déplacements. Logement avec accès autonome à 2 pas de la gare. Le paquet grince un peu et la chambre côté rue un peu plus bruyante mais cela n'a rien enlèvé à la qualité de mon séjour.
"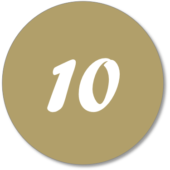 "

We had a wonderful, comfortable stay!
"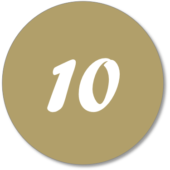 "
Excellent!


The lady who hosted us was extremely receptive, nice, welcoming and was even flexible when we missed (by lack of knowledge) the time of the breakfast. The breakfast was actually very good and her dog was lovely. Would stay here again on my next trip to Bordeaux.

The rooms were very close to each other with no soundproof barrier. On the first night, the people staying next door started chatting at 3 am, which woke us up.
"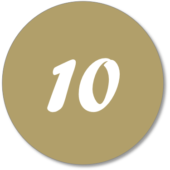 "
Très bien, tout était parfait


Près de la gare
"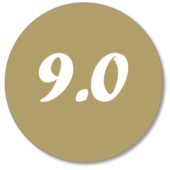 "
heerlijke lokatie om het prachtige Bordeaux te bezoeken


hele aardige ontvangst heerlijk ontbijt

krakende vloer bij de buurkamer
"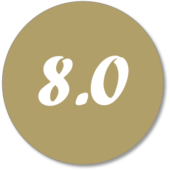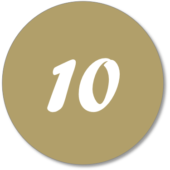 "
fantastic stay, the most helpful and kind host
"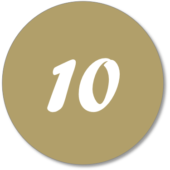 "
super et agréable. 🤩🤩


très bon emplacement et très agréable. très belle maison. hôte de maison très très agréable et très gentille. a l écoute de ses client. 🤩🤩.

rien.
"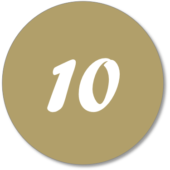 "
Séjour rendu agréable par la gentillesse de l'hôtesse.


la gentillesse de notre hôte et ses bons tuyaux, sa souplesse. la situation près de la gare. le petit déjeuner excellent.

le bruit des parties communes et entre chambres
"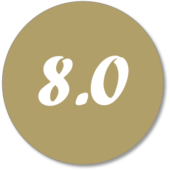 "

Le côté chaleureux, confortable. Je m'y sentais en sécurité. Et beaucoup de douceur dans l'accueil et la déco
"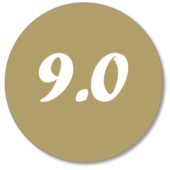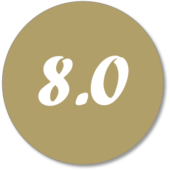 "
Une escapade très agréable, la qualité de l'hébergement y a contribué


le petit déjeuner est très copieux, la chambre calme, la maison meublée avec goût, la propriétaire nous a donné des conseils avisés pour visiter la ville
"